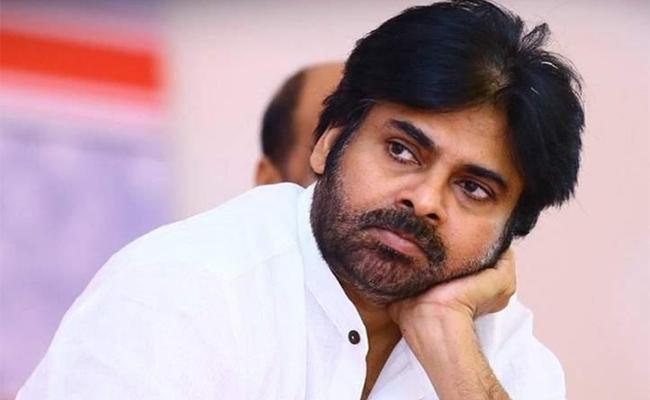 As is his won't, power star and Jana Sena Party president Pawan Kalyan has been very unpredictable about his political activity.
He stays away from politics for days together, apparently to concentrate on films but suddenly comes out to issue statements on the developments of the day – whether it is Amaravati farmers' agitation or attacks on temples or alleged irregularities in house site distribution scheme.
Thus, Pawan has been an enigma even for his own party leaders. Nobody knows when he calls for the meeting of political affairs committee and when suddenly goes into silent mode.
Most of the times, he has been confining himself to making an occasional statement on his twitter handle.
Latest talk in the political circles is that Pawan is not willing to discuss politics with anybody these days, even if they are senior leaders from the party or media persons. He is simply refusing to make any comment on any issue.
He reportedly told people coming to meet him not to talk about political issues at all. He is willing to talk at length on films, but not on politics.
Even on the recent discussion on YSR Congress party joining the Bharatiya Janata Party-led National Democratic Alliance following the meeting between chief minister Y S Jagan Mohan Reddy and Prime Minister Narendra Modi, Pawan has not uttered a single word.
He did not come out with any comment on the reports of his party breaking ties with the BJP in the event of the YSRC joining the NDA.
Even his party leaders like Nadendla Manohar have not made any statement in this regard; may be, they have been asked by Pawan not to join the issue.