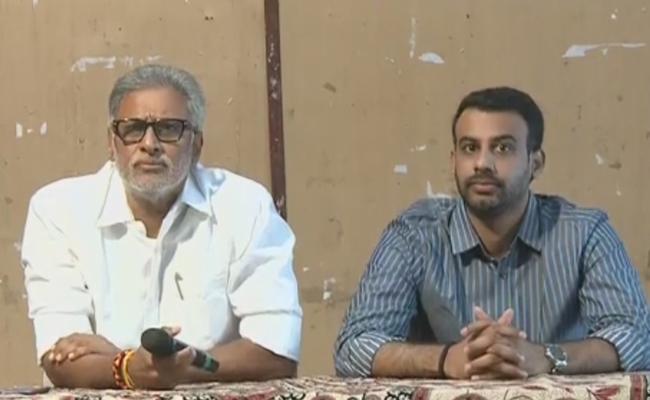 If the speculations doing rounds in the Telugu Desam Party circles are to be believed, former Union minister and BJP national general secretary Daggubati Purandeshwari's son Daggubati Hitesh is likely to join the TDP very soon.
According to these speculations, Hitesh is likely to be the TDP candidate for Chirala assembly constituency in the next elections.
The constituency is presently represented by Karanam Balaram, who won on the TDP ticket but defected to the YSRC after Jagan Mohan Reddy came to power.
The talk of Hitesh joining the TDP has generated amidst reports that his father Daggubati Venkateshwara Rao has patched up with his co-son-in-law and TDP president N Chandrababu Naidu in the recent past.
While Venkateshwara Rao has withdrawn from active politics, his wife Purandeshwari, who used to aggressively attack the TDP and Naidu, has become silent of late.
Venkateshwara Rao and Hitesh had, in fact, joined the YSR Congress party before 2019 assembly elections.
He contested from Parchuru assembly constituency, but lost to TDP's Eluru Sambasiva Rao. After that, Venkateshwara Rao quit the YSRC and stayed away from active politics.
Since Naidu announced that he would give tickets to all the sitting MLAs, Sambasiva Rao will be contesting the elections again.
And so, the chances of Daggubati Hitesh aspiring for the party ticket from Parchuru are now closed, even if he joins the TDP now.
So, it is learnt Daggubati family is lobbying for Chirala ticket to Hitesh.
Since sitting TDP MLA Karanam Balaram or his son would be contesting on YSRC ticket, decks are cleared for Hitesh from Chirala, unless Naidu enters into an alliance with Jana Sena Party, which is also keen on contesting from Chirala.