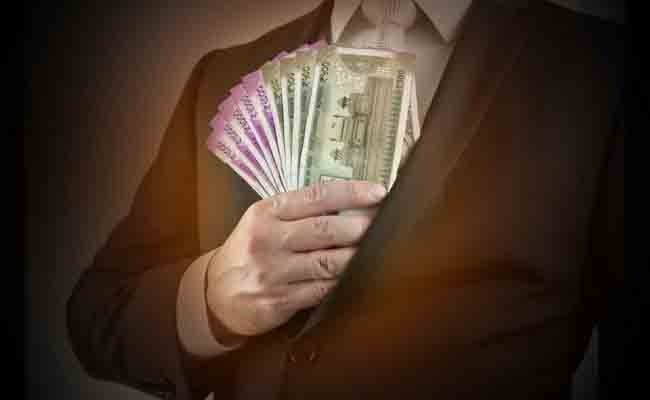 More and more skeletons are tumbling from the cupboard of the self-styled strategist who had been playing a key role in the core team of YSR Congress party president and Andhra Pradesh chief minister Y S Jagan Mohan Reddy for the last two years.
This man, who is known for poking his nose in the functioning of every department, is learnt to be swindling lakhs of rupees meant for managing the media, particularly national media, and getting favourable reports for the government.
This so-called strategist has a team of people from the public relations field, whose job is to constantly feed positive reports to the English media and also national media channels.
There is already a separate team in the CMO led by a chief public relations officer, who regularly sends press releases and stories about the activities of the chief minister.
All that the team of the strategist in the Jagan's core team is to resend the same stories with some additional inputs.
Highly placed sources said this gentleman has been drawing around Rs 20 lakh a month from the government in the name of "managing" the media and get positive stories published and telecast. However, he swindles most of the money and spends the remaining on entertaining a few media persons.
Normally, it is difficult to "manage" the national media with money, as majority of them do not succumb to bribes. Even if a few of them fall for it, they have no say in planting stories in favour of the government.
The reason is that the priorities of the national media are different. Unless there is something major development, they don't give much coverage to the local news. So, they don't give importance to PR-based stories.
Yet, this gentleman has been hoodwinking the government saying he would get positive coverage by managing the media and thereby swindling money.
It came to light recently during a review when it was realised that there has been no positive coverage for the government despite spending so much money.
Earlier, there were reports that this gentleman had drawn more than Rs 2 crore from a government department every month in the name of conducting surveys on the feedback from the people on the government.
He allegedly manipulated the data and presented fabricated survey reports to the chief minister. Thereafter, he was sidelined.