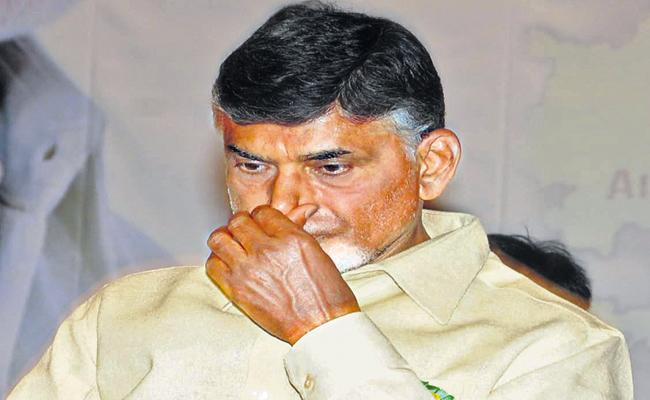 Has Nara Chandrababu Naidu lost his grip on the TDP? The answer seems to be a firm 'yes'.
The recent emergence of dissenting voices within the TDP serves as evidence for this. Once known for its discipline, the TDP now finds itself in a different situation.
Chandrababu appears to be in a helpless state, unable to take any action. Moreover, there is a growing belief that these dissenting voices reflect the weakness of the TDP as a whole.
For some time now, Vijayawada MP Kesineni Nani has been making strong criticisms about the party's developments.
He openly expresses his anger for TDP high command pushing his own younger brother, Kesineni Chinni against him. In a sarcastic tone, he even suggested giving a ticket to someone who recently joined the party.
Similarly, Pattipati Pullarao, the TDP in-charge and former minister of Chilakaluripet, has expressed his frustration with the party's conduct.
Pullarao questioned the party's decision to promote Bhashyam Praveen, who has no connection to his constituency, and criticized the TDP leaders in front of the media.
Additionally, a quarrel broke out between Bhuma Akhilapriya and AV Subbareddy in the Nandyala district.
During Lokesh Padayatra, Akhilapriya physically attacked AV Subbareddy, resulting in her imprisonment for a week.
Akhilapriya accused AV of pulling her chunni and openly announced that she would campaign in Nandyala and Atmakur. As a result, the TDP in-charges in those constituencies are feeling apprehensive.
Particularly in Nandyala, Akhilapriya is rallying opposition against Bhuma Brahmananda Reddy. However, the TDP leadership seems helpless and only playing the role of a spectator.
Furthermore, Kodela Sivaram vented his anger for appointing Kanna Lakshminarayana as the in-charge of the Sattenapally constituency.
He made comments expressing his and his mother's four-year-long unsuccessful attempts to secure an appointment with Chandrababu. He also made harsh remarks about Kanna Lakshminarayana.
It is worth noting that the party ranks prevented TDP leaders from discussing the matter with Kodela Shivaram.
All these actions are detrimental to the party, and they indicate that Chandrababu Naidu has lost his control over the TDP.
Many believe that resolving the internal differences within the party is crucial for winning the upcoming elections.