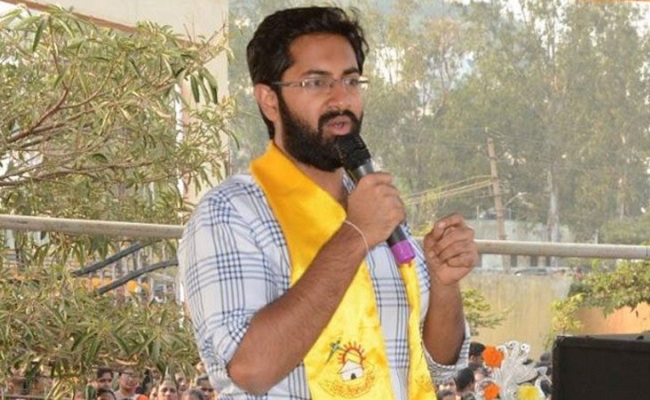 Sources say that there are doubts surrounding if Geetham Education Institute Chairman Sri Bharat will be given a party ticket from TDP to contest in 2024 general elections.
Well, he is the second son in law of Balakrishna who is expecting an MP ticket to contest from Visakhapatnam or MLA ticket from Bhimlee.
Bharat is well educated and has a huge political background. His paternal grandfather was MVVS Murthy who was elected as an MP from Vizag twice and died while serving as an MLC.
His maternal grandfather is Kavuri Sambasiva Rao, another politician who also served as Central Minister. That way Sri Bharat has enough of a political coup around.
But sources say that Chandrababu is not considering him for the ticket as he is more efficient and can easily camouflage Lokesh if given a chance.
So, he decided to give Bheemili ticket to the constituency in-charge Korada Rajababu. If there is no demand due to alliance, the Visakha MP ticket will be given to Palla Srnivas as per the talk.
If this is true, then it is needless to say that Chandrababu is on the way to backstab Balakrishna's second son in law with an idea to safeguard the position of first son in law.