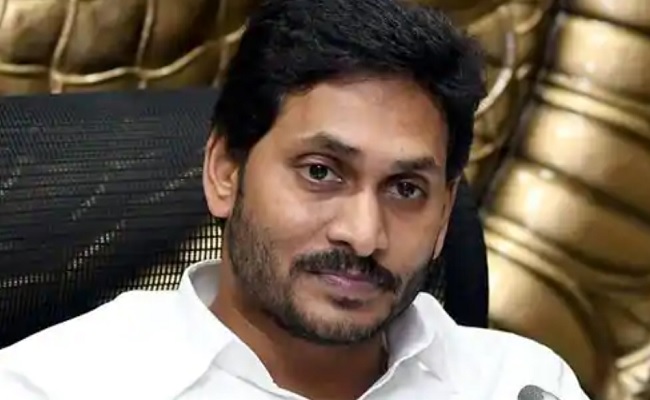 All these days, the Narendra Modi government at the Centre has been adopting some sort of lenient attitude towards the Jagan Mohan Reddy government, which has been maintaining friendly relations with the former since it came to power in 2019.
Though the Centre has been raising objections to the Jagan government resorting to indiscriminate borrowings to fund its welfare schemes, it was confined only to writing letters or cautioning the chief minister and finance minister Buggana Rajendranath personally during their meetings in Delhi.
Even with regard to Polavaram project, the Centre has only been expressing its reservations only in its official correspondence.
And Jagan had been managing to get exemptions on additional borrowings and more funds from the Centre, using his clout in Delhi.
The Bharatiya Janata Party leaders in the state, too, have not been harsh in attacking the Jagan government, though they have been making criticism on the financial position of the state, Polavaram and other issues.
However, for the last few days, the Centre has started making open criticism against the Jagan government.
The other day, Union Jal Sakthi ministry squarely blamed the state government for the inordinate delay in the completion of Polavaram project and said the state government was responsible for the cost and time overrun.
On Wednesday, the YSRC MPs were visibly embarrassed, when the Centre directly attacked the Jagan government for mismanaging the state finances and pushing the state to the Sri Lanka-type situation.
The MPs later came down heavily on the Centre for its comments against the AP government.
"Why should it compare Andhra Pradesh with Sri Lanka? It is a nation and ours is a state. It should compare with the Central government, which is also resorting to indiscriminate borrowing of loans," they said.
They alleged that it was the Centre which lacked the financial discipline.
"We have taken loans to plough back the money into the welfare schemes, thereby improving their living standards. We are not wasting money by borrowing," the MPs said.
With regard to Polavaram, too, the YSRC MPs said it was the responsibility of the Centre to complete it as it is a national project. The Centre cannot blame the state for the delay, they added.