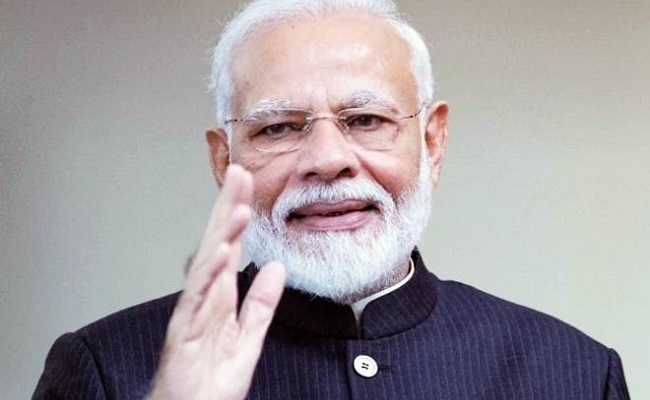 The proposed visit of Prime Minister Narendra Modi to Visakhapatnam to launch a series of projects and address a public meeting has caused an embarrassment to the state Bharatiya Janata Party leadership.
Except the information that Modi is coming on November 11 and taking part in the official programmes on November 12, there has been no other communication from the BJP central leadership to the state BJP led by Somu Veerraju.
According to party sources, even the core committee leaders including BJP national general secretary Daggubati Purandeshwari, secretary Y Satya Kumar, Rajya Sabha members G V L Narasimha Rao and C M Ramesh, have no clue about Modi's itinerary.
There is no information yet on who would be there in the reception committee as per the protocol to accord welcome to the Prime Minister at the airport and who would be there on the dais at the public meeting to be held at Andhra University Engineering College grounds.
The arrangements for Modi's visit and the meeting are being made officially by the Jagan Mohan Reddy government and the BJP leaders were not given any intimation in this regard.
Apparently, the core committee members fumed at Veerraju for not conducting even a single meeting to discuss the visit of Modi and the arrangements to be made on behalf of the party.
They also wondered why Veerraju has not taken any initiative to convert the Prime Minister's visit to the advantage of the party.
"Especially with regard to the laying of foundation stone for the Visakhapatnam Railway Zone project, the BJP should have made efforts to get the credit and not to the YSRCP," the core committee members observed.
They also reportedly questioned why Veerrajy remained silent when YSRC general secretary V Vijay Sai Reddy was supervising the arrangements for Modi's meeting and arrival.
"In what capacity can he be given the task? The BJP should have been taken into confidence," the BJP leaders argued.