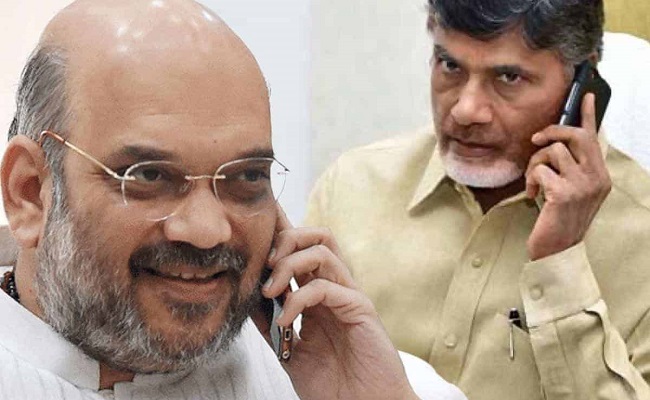 It is known that Chandrababu waited in Delhi for more than a day expecting the appointment of Union Home Minister Amit Shah but returned in vain.
A section of media felt that this is a big jolt to Chandrababu's reputation and tried to control the damage.
The media ran a story that after Chandrababu returned to Hyderabad, Union Home Minister Amit Shah called him on phone and gave explanation for failing to meet.
Contrary to this news propaganda unleashed by media houses, highly placed sources confirmed to Great Andhra on Wednesday that Shah didn't speak to Chandrababu.
Sources in the Bharatiya Janata Party (BJP) confirmed to Great Andhra that Shah did not talk to the TDP supremo on phone at all. Naidu's twin goals of meeting Prime Minister Narendra Modi and Shah failed to fructify.
According to the sources, BJP leaders didn't condemn the above false news keeping the Badvel by-poll in point of view.
It is being assumed that as TDP didn't field any candidate for the by-poll, all the TDP votes would fall into the BJP's basket.
So, the BJP leaders are silent for time being to prevent any kind of insult to Chandrababu with their words that may show its effect on the voters.