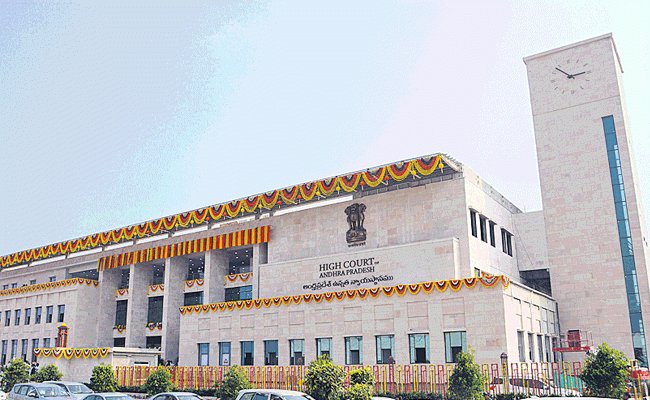 After a prolonged legal battle, the Y S Jagan Mohan Reddy government in Andhra Pradesh on Thursday got the green signal from the state high court for counting of votes in the elections held for mandal parishad and zilla parishads in the state.
A division bench of the Andhra Pradesh High Court comprising Chief Justice Arup Kumar Goswami and Justice N Jayasurya, which reserved its judgment in August, gave its verdict on Thursday, striking down the earlier verdict by a single judge bench in May.
The bench heard the appeal made by state election commissioner Neelam Sawhney challenging the verdict of a single judge on May 21, cancelling MPTC and ZPTC elections in the State.
The single judge had directed the State Election Commission to reissue notification for the conduct of MPTC and ZPTC elections, as it had not followed the mandatory four-week model code of conduct to be in force between the date of announcement of schedule and the conduct of the elections, as per the Supreme Court directions.
The division bench agreed with the contention of the SEC that the Supreme Court rule for following four-week model code of conduct cannot be applicable to the local body elections.
"According to Article 142 of the Constitution, the four-week code is not applicable for all the elections uniformly in the country," SEC's counsel Nirajan Reddy argued.
The high court bench also agreed with the SEC argument that the four-week rule was not followed for municipal elections and gram panchayat elections. For municipal elections, there was a gap of only 22 days and for panchayat elections, it was only 26 days.
"The process for ZPTC and MPTC elections, too, had commenced last year itself. The process was resumed from the stage where it was stopped. In fact, the code was followed between January 8 to March 10, 2021 for the conduct of panchayat and municipal corporation elections," the SEC counsel explained to the court.
Elections to 515 ZPTCs and 7,220 MPTCs were held on April 8, within a week of Neelam Sawhney taking over as the SEC. The results were to be declared on April 10.