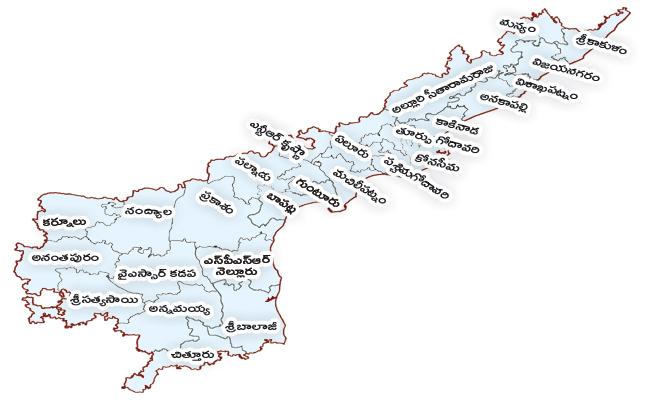 Though AP government had reorganised its districts and the new districts have come into operation from Monday, the zilla parishads would remain same.
This would mean the ZP chairpersons would remain same and the new districts would not have their own chairpersons as of now.
The ZP chairpersons would cover the new districts, which were carved out. Every district is now created broadly into two, except the East Godavari district, which is divided into three, one at Kakinada, the other at Rajamahendravaram and the third at Amalapuram.
In some cases, if the Zilla Parishad Territorial Constituency (ZPTC) members are now part of the new districts, they would continue to be with the existing districts till their term is over.
The Zilla Parishad chairpersons were elected in September 2021 and their term continues till September 2026.
The Panchayat Raj Act allows these elected members to continue till the end of their term and the state government cannot create new ZPs in between.
The new districts can have their own chairpersons only after the tenure of the present chairpersons is expired and new elections are conducted after September 2026.
The only advantage as of now for the ruling party is that it can have all its 25 ministers having one district to be the incharge minister.