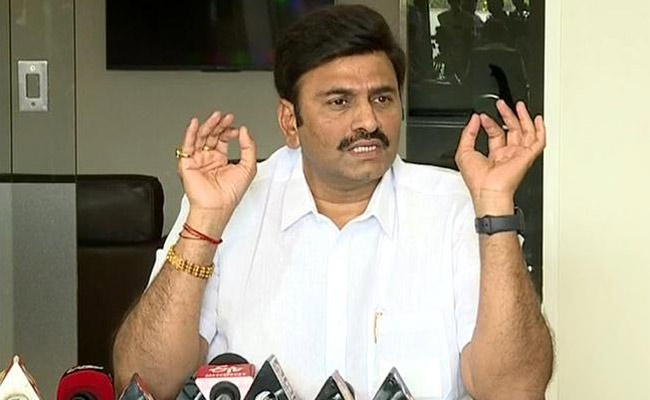 The ruling YSR Congress party has taken it easy the challenge thrown by rebel parliament member from Narasapuram K Raghurama Krishnam Raju asking the party to expel him within a week, failing which he offered to resign from the seat.
"We are not taking him seriously at all. We have been demanding for a quite long time that Raju should put in his papers. So, there is nothing much to react on his challenge," YSRC leader and advisor to the government Sajjala Ramakrishna Reddy said.
Now that Raju himself has announced his resignation from the Lok Sabha membership, the party has apparently felt that there is no need to put in any extra efforts to get him disqualified.
"All that we want is to see that Raju should be removed from Lok Sabha. Whether it is through disqualification or his resignation, it doesn't make much difference. If he thinks it is a moral victory for him, let him think. We are going to get a new MP from Narasapuram," a senior YSRC leader said.
It is evident that Raju would join the Bharatiya Janata Party and contest the by-elections.
He has chosen the timing for resignation in such a way that the by-election would coincide with the assembly elections to five states and he thinks he can win the seat in that wave.
In all probability, Raju might quit the MP seat before Sankranti festival and reach Narasapuram to take part in the cockfights.