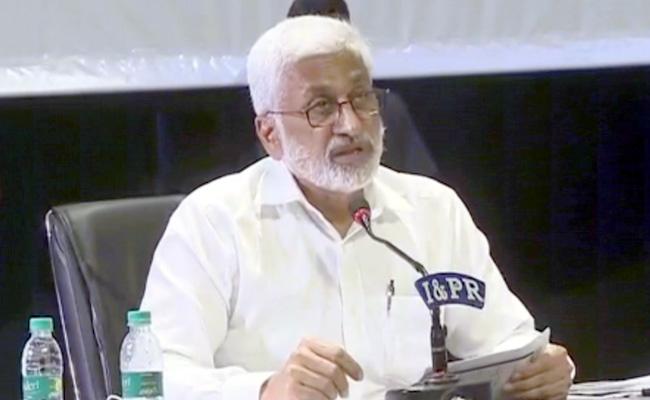 Notwithstanding the aggressive stand being taken by the BJP in Andhra Pradesh, the ruling YSRCP is getting closer and closer to the BJP-led NDA government at the Centre.
It was once again proved on Monday, when the YSRC officially supported the NDA candidate Harivansh Narayan Singh for the post of deputy chairman of Rajya Sabha.
This was announced by YSRC parliamentary party leader and general secretary V Vijay Sai Reddy after the video conference with party president Y S Jagan Mohan Reddy earlier in the day.
"We have decided to support to NDA candidate Harivansh for the post of Rajya Sabha Deputy Chairman," Sai Reddy said.
While the Telangana Rashtra Samithi MPs abstained from voting, all the six Rajya Sabha members voted in favour of Harivansh, who got elected for the post defeating the UPA candidate Manoj Jha of Rashtriya Janata Dal.
In the past, too, the YSRC supported the NDA on many occasions. Even as several non-BJP states were opposing the Modi government's formula of allowing states to take more loans to offset the loss in GST compensation to be given to the states, the Jagan government openly supported it.
The Jagan government also agreed to the NDA government's conditions to install meters to the agriculture power connections as part of the reforms under Atma Nirbhar Bharat.
In turn, the NDA government indirectly extended supported the three capitals formula of Jagan by submitting an affidavit in the high court stating that nothing prevents the AP government to go in for three capitals.