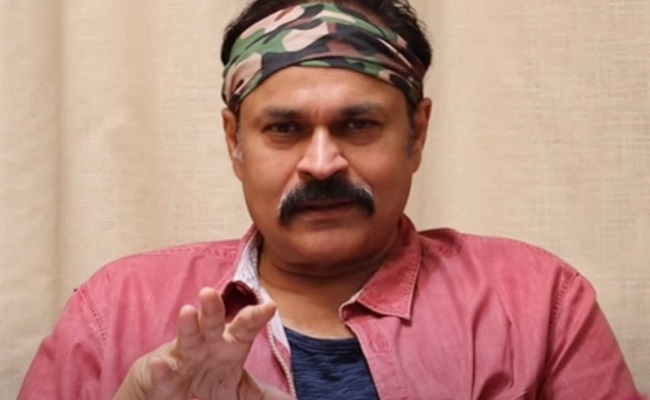 There seems to be a lot of confusion in the Jana Sena Party with regard to forging an alliance with the Telugu Desam Party for the next assembly elections in Andhra Pradesh.
In the process, the party leaders are confusing the party cadre and also the people.
On one hand, Jana Sena Party chief and power star Pawan Kalyan says his party doesn't have the capacity to contest the elections on its own and defeat the YSR Congress party single-handedly.
He even said he is compelled to consider forging alliance with the TDP, as he doesn't want to die a heroic death in the next elections.
On the other hand, his brother and party leader Nagababu said on Saturday that the party would contest all the seats in Andhra Pradesh in the next assembly elections.
In the same breath, he said in the interest of the state, the Jana Sena might join hands with the other parties.
"In order to defeat Germany in the Second World War, arch rivals like Russia and America, too, had to join hands. So, there is nothing wrong in forging alliance with other parties. We don't have to react to filmy dialogues of YSRCP that a lion will come alone for the fight," he said, speaking to reporters at Kurnool.
Nagababu said there is a strategy behind Pawan Kalyan's statement that he won't split the anti-incumbency vote.
"There is still some time to take a decision on the alliances and seat sharing," he said.
At the same time, he added further confusion to his statement saying the ultimate objective of the Jana Sena is to see that Pawan Kalyan becomes the chief minister after the next elections.
He said the vote share of Jana Sena was seven percent in 2019 and it had now gone up to 24 per cent and in the coming days, it would go up to 40 percent. Despite lack of an organisational structure, the Jana Sena would be able to come to power on its own.