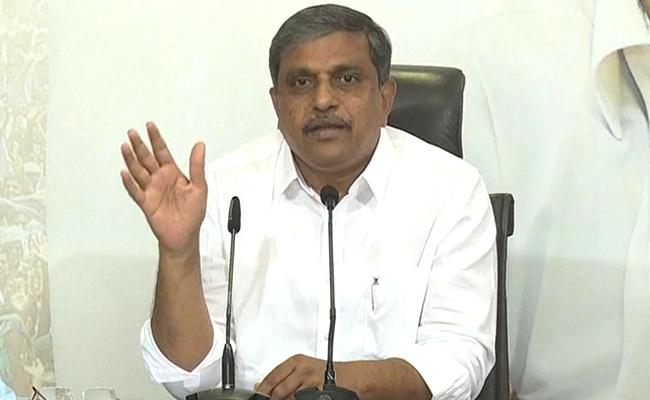 Senior YSR Congress party leader and advisor to the Andhra Pradesh government Sajjala Ramakrishna Reddy on Wednesday alleged that the Telugu Desam Party leaders were trying to cover up their scams by accusing the government of witch-hunting them.
"What witch-hunting is there in the arrest of Narayana in the question paper leak scam? If we have any vengeance against the TDP leaders, we could have straightaway arrested TDP president N Chandrababu Naidu," Sajjala said.
He said there was a malpractice in the Class 10 examinations and some institutions, which had turned into a mafia, were indulging in irregularities.
"The police arrested Narayana only with a pucca information that he had a hand in the leakage of question paper. Only those who resort to crimes are arrested," he said.
Sajjala alleged that Narayana had managed to get away with such malpractices in the past with the support of the previous governments.
"Never in the past did any government take any action. We have done it to protect the interests of the students," he said.
Finding fault with Chandrababu Naidu for questioning the arrest of Narayana, the state government advisor said it was atrocious to condemn the arrest.
"What does he want to convey? Is it his policy to encourage malpractices? How long do you survive by making the allegations of witch-hunt?" he asked.
Stating that the government would take stern measures to prevent recurrence of such malpractices, Sajjala said the government had decided to move the state high court seeking cancellation of bail given to Narayana.
"He says he has nothing to do with the Narayana Group of Institutions and only his daughter and son-in-law are looking after the institutions. Shall the police arrest them? The arrested dean Giridhar had confessed that Narayana had guided him to resort to paper leak," he pointed out and added that Naidu cannot get away every time by managing the systems.