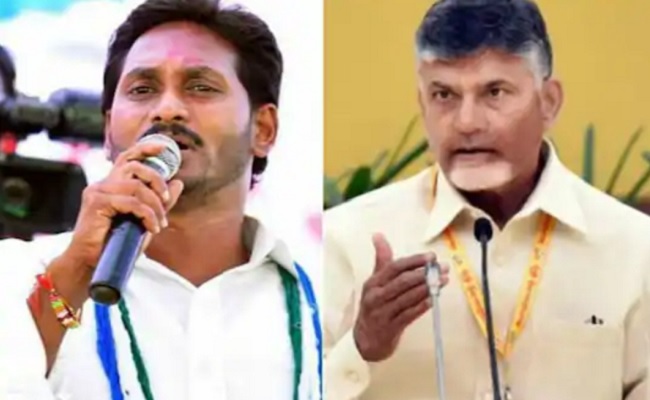 In today's time the most important thing that works is publicity, whether it is cinema, a product…or even politics.
Taking a step further, it applies even for individuals. The more the self-marketing, the more is their growth. Of course, all this is the positive side, there is also a negative side to it.
Be it personal grudge, inferiority complex or any irrational reason, negative publicity towards someone has raised a lot in social media. Added to that, converting situations to their convenience and thrusting their point of view has become a lot. At a time like this, condemning just about everything is not practically possible.
Y S Jagan seems to be doing just that now. To know more, we have to go to YSR's time. Before and after he became the CM, two leading newspapers attacked him constantly. Their sole objective was to tarnish his image. YS started using 'those two newspapers' in his speeches. He started communicating that those two newspapers hate him and his party alike. A point came where whatever came in those newspapers, people stopped taking it seriously.
This also led to the starting of Sakshi newspaper and news channel. A stage came where people also got divided in terms of buying these newspapers.
Another example is the elections in the settler dominated areas of Telangana like Kukatpally. TDP machinery pushed the newspaper news in such a way that their victory looked guaranteed. However, the people looked at it otherwise.
When the same thing continued in 2014 also people didn't believe. However, they felt the separated Andhra Pradesh state needed Chandrababu's experience, and they had a taste of it. In 2019 those two newspapers again did the same exercise but public took it easy. Now, it looks like Jagan is converting this negative publicity into his armor.
Currently, any decision taken by the YCP government is being opposed through petitions and legal filings. This is irrespective of the merit of their opposing. This is the time when one tends to burst in a weak moment. However, Jagan is very smart. He has now taken the path of his father while dealing with these two newspapers.
Jagan is now spreading two clear messages- Judiciary is against Jagan/YCP and secondly Chandrababu manages the whole machinery hence they are supporting him in every aspect.
The people have realized this, and no matter what Chandrababu is doing to damage YCP government, it is not working. Instead of doing a diligent check at ground level, Chandrababu is depending on his management skills and his newspaper network. But Jagan's strategy is totally opposite. He is conveying clearly that Chandrababu is not allowing Jagan to do what he wants to the people by putting legal obstacles.
What Babu is not realizing is, the more he harasses Jagan, the more negative impression he will create for himself among the people of Andhra Pradesh.
Click Here for Latest Direct-to-OTT Releases (List Updates Daily)