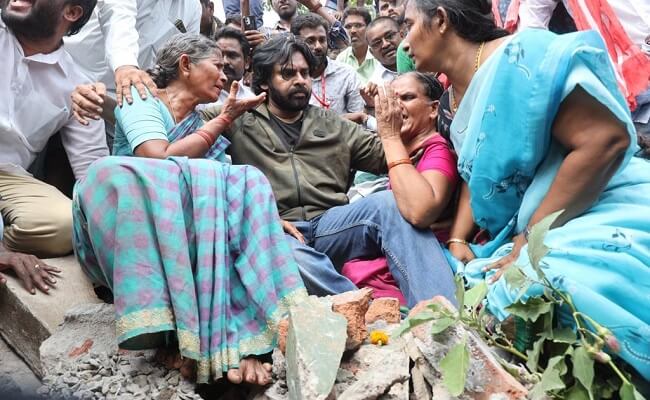 Jana Sena chief Pawan Kalyan had come and created a sort of high electrifying drama in Ippatam village for a couple of hours.
Like K A Paul in Munugode polling day, Pawan Kalyan was also seen shouting at the police officials and running on the road.
He made hard hitting comments against the ruling YSR Congress leadership and had even given a cinematic call to the people to pull down this government!
The yellow media, which serves the political needs of the TDP, had used Pawan as 'pawn' for the day.
After two hours of film shooting sort of action-packed activity, Pawan Kalyan disappeared in the thin air.
He is neither seen nor heard on Sunday as he must have been busy either in his shootings or taking holiday break.
When TDP was in power, Pawan Kalyan worked to ensure that the anti-government vote is divided and hence he tied-up with every other party, to ensure that the TDP retains the power.
To his dismay, people have reduced the TDP to just 23 Assembly seats in the 2019 general election.
Now, with the TDP sitting in opposition, Pawan Kalyan wants to ensure that the anti-government vote is not divided, and it remains intact to benefit the TDP.
Going by all these, it is not so difficult for anyone to understand for whose interest Pawan Kalyan is working and whose schedules the Jana Sena chief is meeting!