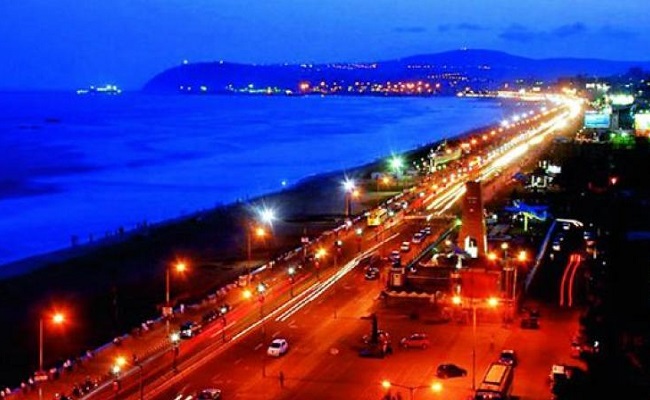 The port city of Visakhapatnam is ready for the show of strength of the ruling party on Saturday.
The YSR Congress-sponsored Joint Action Committee is holding a massive rally in the city on October 15 in support of decentralisation and three capitals.
Ministers Botsa Satyanarayana, Gudivada Amarnath, Dr Seediri Appala Raju, Speaker Thammineni Sitaram and party MPs, MLAs, MLCs and senior leaders are working on the programme.
The YSR Congress has taken the issue seriously to counter the Amaravati farmers, who are on the way to Arasavalli in Srikakulam district.
The YSR Congress had successfully raised the issue of three capitals – particularly Visakhapatnam as the executive capital of the state.
People of Uttarandhra are now raising their voice in support of Visakhapatnam as the executive capital.
They are also now criticising the opposition TDP and the Amaravati farmers for insisting upon having Amaravati as the only capital of the state.
In this background, the ruling party's plans worked in its favour and the sentiments of the people are raising now.
The YSR Congress is now using the sentiments of the Uttarandhra region against the TDP and the Amaravati farmers.
If the Saturday's rally gathers impressive crowd, it would be difficult for the TDP to win here in the next elections.
It would also be difficult for the Amaravati farmers to pass through the Uttarandhra districts.
The Amaravati farmers are already facing the resistance from the people in the Godavari districts.
They are now worried about the possible threat from the people in Uttarandhra as the sentiment is getting stronger and spreading wider.