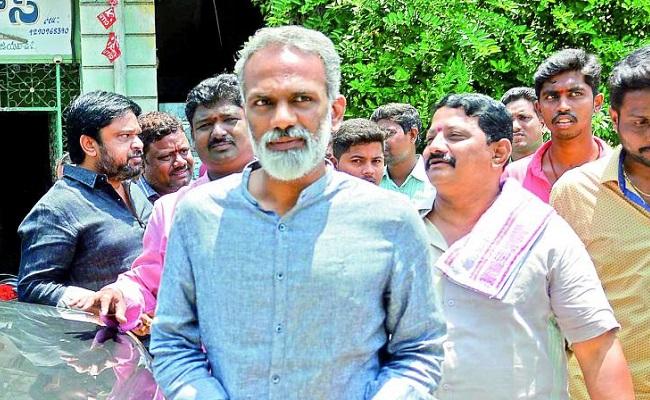 It looks like a conscious attempt is being made by the opposition parties to consolidate the Kapu votes in Andhra Pradesh against the YSR Congress party government led by chief minister Y S Jagan Mohan Reddy.
State information minister Perni Nani's comments against Jana Sena Party president and actor Pawan Kalyan referring to the latter's Kapu caste, in retaliation to Pawan's reference to Reddy community of Jagan, has opened up a bitter battle between the two castes.
During his visit to Vijayawada a day later, Pawan Kalyan said it had become a fashion for Jagan Mohan Reddy to make his party leaders of one community to attack the opposition leaders of the same community.
"He is making his party's Kamma leaders to attack Kammas of rival parties and pitching Kapu leaders against Kapus of other parties. This has become a trend in YSRCP," Pawan alleged.
This naturally evoked sharp reaction from Kamma leaders like Kodali Nani and Kapu leaders like Perni Nani and Kuralasa Kanna Babu.
And Pawan came out strongly in support of Kapus during his public show at Rajahmundry, giving up his so-called "all-party-leader status".
He called upon the Kapu, Balija, Telaga and Ontari sub-castes to come together and fight against the Jagan Mohan Reddy government.
And his call seems to have had a lot of effect on Kapu leaders.
On Sunday, prominent Kapu leader and former Vijayawada (East) MLA Vangaveeti Radhakrishna came out in the defence of Pawan Kalyan and made a scathing attack on YSRC leaders.
Making an indirect reference to Perni Nani's comments, Vangaveeti said it had become a fashion for every Tom, Dick and Harry to abuse one's own caste.
"These so-called leaders consider themselves as great leaders and are making abusive comments against leaders of their own caste," he said.
He was speaking at the unveiling of his father Vangaveeti Ranga's statue at Kothapalem village of Errubalem mandal in Khammam district.
"It is time all the Kapus stand united. If they are strong and united, they have the capacity to pull down any government," he said.
He made an appeal to the Kapu community people to protect themselves.
"We have lost several leaders like Ranga due to lack of unity among ourselves and lack of political will. Unity is our strength. Let us be united and save at least those leaders who are displaying intellect and wisdom," he said.