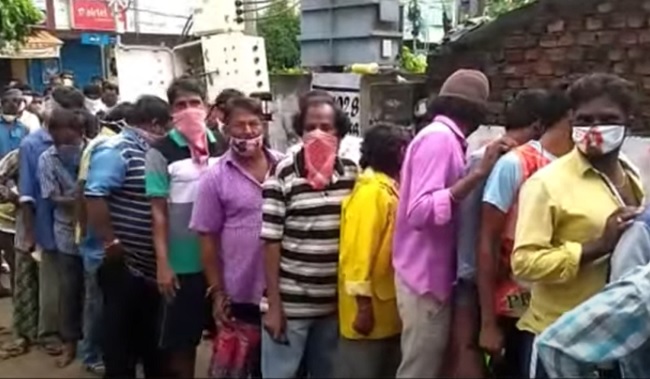 The madness for liquor seems to be uncontrollable. Especially when you say that the shops are going to be shut for the next 24 hours, the mania is getting quadrupled. This is the story from Kakinada of Andhra Pradesh.
While the government has been emphasizing on social distancing, compulsory masks and be-at-home unless and emergency the dipsomaniacs are leaving a deaf ear and running for wine shops.
The longest commotion like a queue at a wine shop in the city brings shivers in the spines of those who are watching this forcibly sitting in their homes in the interest of themselves and the society.
The kind of masks they wore doesn't serve any purpose. The absence of social distancing adds to the woes. Why can't this increase the number of Covid-19 positives?
The local governing authorities in Kakinada are calling for a complete lockdown/curfew on every Sunday and that is the reason for this pandemonium.