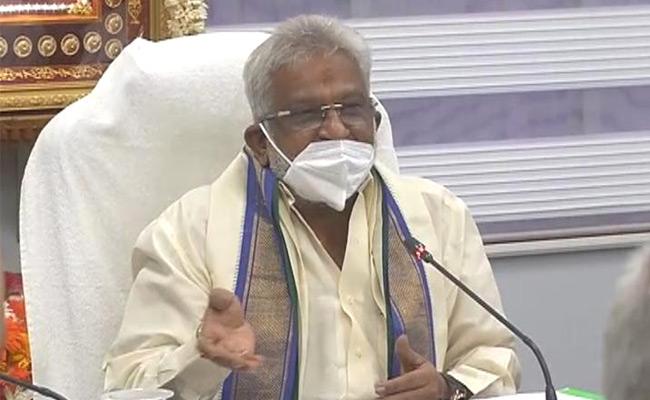 Tirumala Tirupati Devasthanams (TTD), which manages the country's richest temple of Lord Venkateswara on Tirumala hills in Chittoor district, is in possession of 1,128 immovable assets across the country, a white paper released by TTD chairman Y V Subba Reddy on Monday.
According to the white paper, the total landed properties admeasure 8,088.89 acres of land. Of the total, 141 assets measuring 335.21 acres were auctioned by the TTD from 1974 to 2014. Of them, 61 are agriculture lands measuring 293 acres. The remaining 80 are non-agriculture assets measuring 42.21 acres (2,04,342.36 sq yards) costing Rs 6.13 crore.
As of now, the TTD has possessed 987 assets spread over 7,753.68 acres. Of the total, 172 assets measuring 1,792.41 acres are agriculture lands and 815 non-agriculture lands measuring 5,961.27 acres (2,88,52,546.8 sq yards). The lands include encroached ones, which are not in use and unproductive assets.
Of the total 1,128 assets, 233 are agriculture lands measuring 2,085.41 acres. The remaining 895 assets are non-agriculture lands. They are mainly house sites measuring 6,003.48 acres (2,90,56,843.88 sq yards).
The white paper has been posted on the website of TTD – www.tirumala.org, the TTD chairman said.