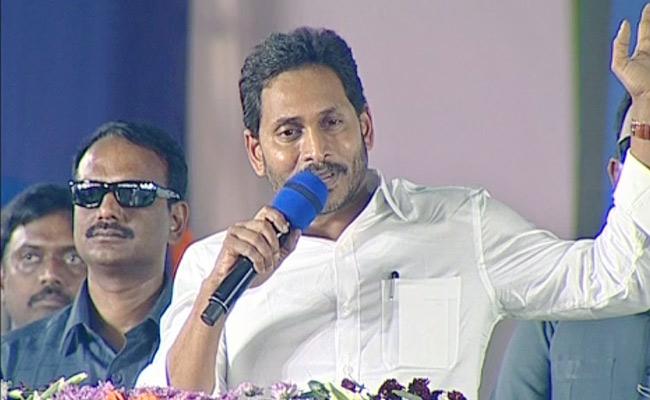 Chief Minister and YSR Congress chief Y S Jagan Mohan Reddy seems to have intensified his attack on the opposition parties.
After branding the opposition parties and the yellow media as Dushta Chatushtayam (Four evil persons), Jagan Mohan Reddy had said that Andhra Pradesh is the only state where he would be contesting, unlike his rivals who also look at other states.
"For some people, if not this state, they have other states, if not this wife they have another wife. But I am not like them. This is the only state where I am contesting," Jagan Mohan Reddy said during his address at Kamalapuram in the YSR district on Friday.
The chief minister said that his politics are limited only to Andhra Pradesh and his concerns are only for the people of the state.
"You have blessed me in 2019 with a massive mandate. I have become the chief minister and since then, I have been giving highest priority for your welfare," Jagan Mohan Reddy said.
"I am coming to you once again seeking your blessings for the good of the state and the people. Give me the mandate once again," he asked the people.
Jagan Mohan Reddy had been going hard against the opposition and the yellow media at his public meetings.
In the last meeting in the Bapatla district early this week, Jagan Mohan Reddy drew a clear divide between the poor and the rich.
He said that his party had been working for the welfare of the poor, while the yellow media and the yellow party were working for welfare of the rich.
He asked the people to understand the divide and stay with him for their welfare, rather than voting the parties that work for corporate companies, contractors and real estate people.
While it is not known yet what people are thinking, Jagan Mohan Reddy's statements are going deep into the minds of the voters.