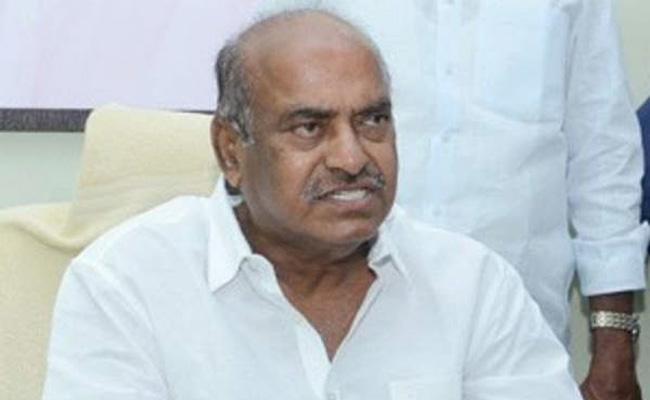 Is Opposition TDP not ready to contest the local body elections in Anathapur district? The answer is yes, if its senior leader and former MP J C Diwakar Reddy is to be taken seriously.
Diwakar Reddy, who is keeping low profile for the past couple of months in the state politics, opened up and said that the TDP will not contest the local body elections in Ananthapur district.
He indicated that the contesting elections would lead to police cases which he is not ready to face at this point of time.
Diwakar Reddy interacted with the media in Akkannapalli village of Tadipatri mandal where he said that the government was ready to file cases of election code violations in one form or the other.
"We are not going to win the elections. But the contest would give a chance to the government to file cases of code violations. We are not ready to face such cases and go to jail," Diwakar Reddy told the media, when he visited Chimbili Venkata Ramana, the TDP Ananthapur district unit vice-president, who had just come out of the jail on bail.
Diwakar Reddy himself is facing cases for forgery of officers' signatures in favour of his Diwakar Travels.
Though he was aggressive towards Jagan Mohan Reddy before the 2019 general elections, he remained quite and had sent olive branches to the chief minister in the last nine months in vain.
Now, completely caught in the thick of controversies, Diwakar Reddy opts out of the local body elections due to fear of being arrested. However, it is not clear whether the TDP chief would allow this decision or would ask the party to contest the elections.
In case, if Naidu insists on the party contesting the elections, it is to be seen what stand Diwakar Reddy would take.
Diwakar Reddy a political non-entity when Y S Rajasekhar Reddy was alive, came to limelight targeting Jagan Mohan Reddy till the 2019 elections.
He grew larger than his life size in the past five years projecting himself as the master of politics in Rayalaseema region.
However, the series of cases filed against his family in the last nine months on mining and travel businesses, the former MP is turning submissive keeping low profile to avoid further complications.
CLICK HERE!! For the In Depth Updates on all the OTT Content