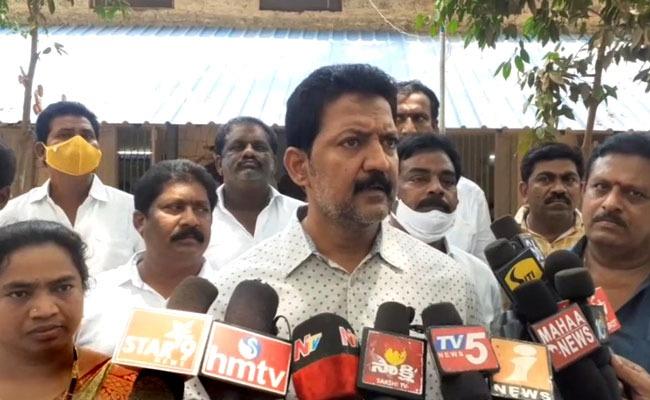 On April 1, popular English daily Deccan Chronicle played a prank on its readers saying Telugu Desam Party president and former Andhra Pradesh chief minister N Chandrababu Naidu has decided to merge his party with the Bharatiya Janata Party unconditionally. It turned out to be an April Fool prank.
The TDP raised a hue and cry over the report and even lodged a complaint with the Press Council of India and even threatened to file a defamation case against the daily.
But on Thursday, TDP legislator from Gannavaram Vallabhaneni Vamsi, who defected to the YSR Congress party last year, predicted that the TDP would indeed be merged with the BJP sooner or later.
"It is time the TDP workers realise that the party is on the verge of collapse. Naidu is a tablet which crossed the expiry date. Naidu may merge it with the BJP anytime. They should think about their future at least now," Vamsi said.
He ridiculed the TDP for dropping out of the contest in the zilla parishad and mandal parishad elections.
"The father-son duo who celebrated by firing crackers claiming that their party got 40 per cent seats in the gram panchayat elections, have run away from the MPTC and ZPTC elections," he criticised.
On the merger of TDP with the TRS in Telangana, Vamsi said it was deliberately done by Naidu only to wriggle out of cash-for-vote case. It was because of his fear of being caught in the case, Naidu deserted Hyderabad and moved to Vijayawada though Hyderabad continues to be the AP capital till 2024.
"In the past, he had sent the four Rajya Sabha MPs into the BJP, because he was afraid that the Centre would hound him. Now, he sent his two Telangana MLAs into the TRS out of the fear of note-for-vote case," the rebel MLA said.