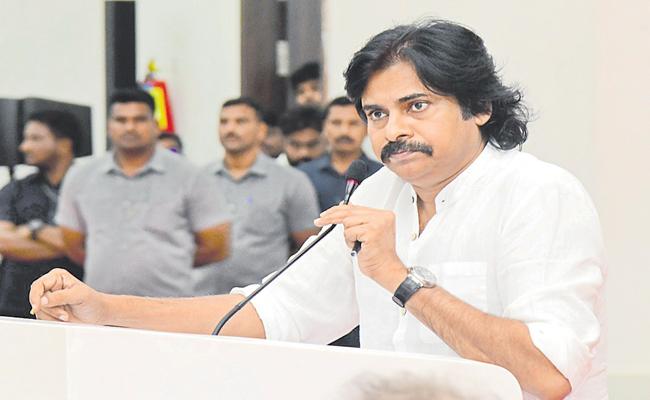 Jana Sena chief Pawan Kalyan had said that the party has three options before it for the 2024 AP Assembly elections.
According to him, the first option was the Jana Sena-BJP alliance to win the election and form the government.
The second option was that Jana Sena, BJP and TDP have alliance, win the election and form the government.
The third option that Pawan Kalyan said was that the Jana Sena activists working hard and bringing the party to power on its own.
After Pawan Kalyan said this, the TDP activists have taken him to task in the social media.
It appears that not majority of the TDP ranks are in favour of alliance with the Jana Sena. They are of the strong opinion that Jana Sainiks would not transfer their vote to the TDP.
Several social media activists of the TDP came up with satirical posts heckling Pawan Kalyan.
However, some of the TDP activists have given him the fourth option.
The fourth option is that Pawan Kalyan should merge his party with the TDP and go back to the film industry leaving politics to the full-time politicians.
Meanwhile, BJP AP unit president Somu Veerraju too appeared satirical while reacting to the three options given by Pawan Kalyan.
He said that Pawan Kalyan "had given them (BJP) direction' to move forward!
Is Pawan listening to them? Is he seriously making any attempt to read what his ally BJP leaders and want-to-be ally, TDP leaders are saying about him!