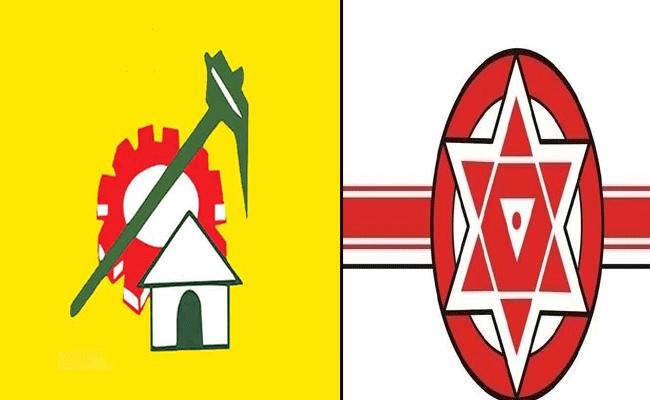 The TDP and the Jana Sena are likely to establish a coordination committee, with its inaugural meeting expected to take place by the end of this month.
If all goes according to plan, both parties will form their respective panels and convene the first meeting within the next two weeks.
Jana Sena chief Pawan Kalyan has already announced Nadendla Manohar as the chairman of the Jana Sena coordination committee.
Pawan Kalyan is expected to include a couple of leaders from the Telangana unit of the party in the coordination committee.
He is likely to complete the formation of the committee in the next week and delegate the responsibility of addressing the issues to the panel.
The TDP is also likely to constitute its committee this week, once Nara Lokesh returns to the state from Delhi.
Lokesh is presently in the national capital, holding consultations with senior advocates of the Supreme Court regarding his father's arrest.
Upon Lokesh's return, the TDP will finalize the composition of its coordination committee, and both party committees are expected to hold their first meeting by the end of this month.
The committee's agenda will include discussions on joint programs and the allocation of seats between the two parties. These talks will also extend to Telangana and Andhra Pradesh in preparation for the upcoming elections.