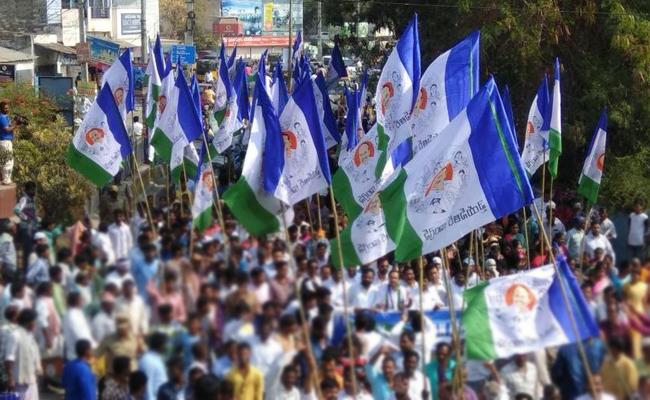 At a time when the opposition Telugu Desam Party is hoping to have regained a lot of lost ground in the port city of Visakhapatnam, the party received a huge setback in the Greater Visakhapatnam Municipal Corporation's standing committee elections.
The ruling YSR Congress party made a clean sweep in the GVMC standing committee elections by winning all the 10 seats and the TDP has drawn a virtual blank, despite having a good number of corporators.
Out of 98 divisions in the GVMC, the YSRC has 58 corporators, while the TDP has 30. Jana Sena has three corporators and the CPI, CPI-M and BJP have one corporator each. There are four independents.
In the GVMC standing committee elections, as many as 93 corporators exercised their franchise. All the four independents supported the YSRC. So, the ruling party members should get 62 votes each.
The TDP, which has only 30 seats, fought the elections seriously, despite knowing that it would lose the elections. Though the TDP contestants should get 30 votes each in the standing committee elections, they surprisingly fell short of the mark.
On the other hand, the YSRC members got more than the required number of votes – four of them got 67 votes, two got 66 votes, three 65 votes and one corporator got 64 votes.
It clearly shows that there was a cross voting from the TDP to the YSRC contestants. It was definitely a rude shock to the opposition party.
Though technically, the defeat doesn't matter much for the TDP, the fact that some of its corporators had cross voted for the YSRC is definitely an alarming signal for the TDP.
"It is an endorsement of all the parties for the YSRC government's efforts to make Visakhapatnam as the executive capital of Andhra Pradesh. This should be an eye opener for TDP president N Chandrababu Naidu," former minister K Kanna Babu, who is an in-charge of Visakhapatnam district, said.