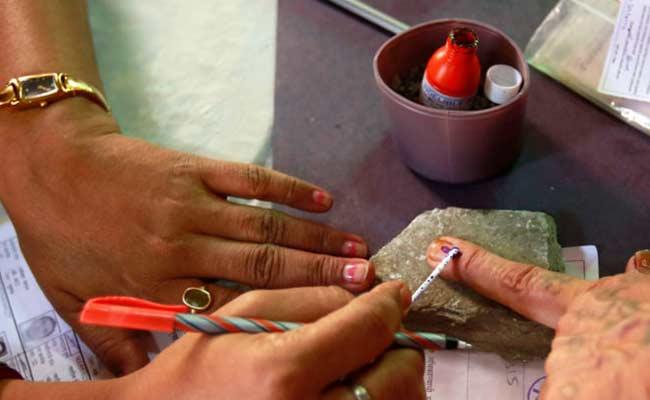 With the completion of gram panchayat elections across Andhra Pradesh, the focus has now shifted to the elections to municipalities and municipal corporations in the state.
The gram panchayat elections were held on non-party basis and the contesting candidates did not use the party symbols, though they openly flaunted their political affiliations. About 16 per cent of them were elected unanimously.
Since they are non-party based elections, both the ruling YSR Congress party and the main opposition Telugu Desam Party made their own claims on winning the number of gram panchayats to boost the morale of their cadres.
But the municipal elections present a different picture, as they are fought on party-basis. They clearly reflect which party has how much strength at least in the urban areas. That is precisely why the municipal elections are very crucial for both the YSRC and the TDP.
However, being the ruling party, the YSRC always has an advantage. Since the party has 151 MLAs in the state assembly apart from four or five defectors from the TDP, it will definitely help the YSRC to gain the maximum municipalities.
According to an independent survey by a neutral poll agency, the YSRC can easily win at least 42 out of 75 municipalities that are going to polls on March 10.
The survey, conducted in all the assembly constituencies spread over 13 districts, identified these 42 municipalities as safe bet for the YSRC.
In another 19 municipalities, there would be very keen contest between the YSRC and the TDP. The survey identified these municipalities as battleground municipalities. Many of these municipalities fall under the constituencies represented by the YSRC, indicating that the party has to struggle to win them.
Some of them like Ichapuram in Srikakulam district, fall under the assembly constituencies represented by the TDP, indicating that the TDP has to fight a tough battle to retain its hold in these constituencies.
In the remaining 14 municipalities, the TDP will have a clear edge over the YSRC. That is why, the survey agency identified them as "difficult" for the YSRC. Interestingly, a few of these 14 municipalities fall under the constituencies represented by YSRC, like Nagari (represented by R K Roja)!
Click Here for Latest Direct-to-OTT Releases (List Updates Daily)