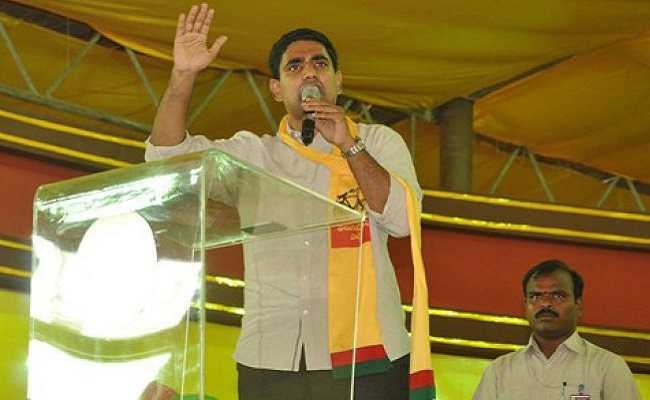 TDP leader Nara Lokesh is starting his padayatra from 27th of January. His walking marathon is against YS Jagan Mohan Reddy's rule in Andhra Pradesh.
TDP feels that Lokesh's padayatra should be better than that of YSJ's in all aspects. So, surpassing YSJ's record, a long marathon of 4000 km is planned with Lokesh.
How to attract the people like YS Jagan Mohan Reddy did? This has become a bigger task for TDP.
Embracing the people in slums and spending time with them in their small huts and eating their food fetched a lot for YSJ.
He called people with love addressing them as 'amma', 'avva' and 'akka' wherever necessary.
His authentic Rayalaseema accent also fetched him a lot while interacting with people of that region.
But Lokesh cannot speak in native tongue. Though his father Chandrababu is from Rayalaseema he disconnected with that region mentally and his entire focus was only on Hyderabad for decades.
Keeping that aside, Lokesh, by nature, cannot mingle with people and touch their hearts.
If he follows Jagan and calls people 'avva' and 'amma', it looks like an imitation and gets trolled. So, some special classes are designed for Lokesh to teach him how to attract people.
Some personality development trainers are deputed to train Lokesh on how to win people's hearts.
Many of them told Lokesh that it is always wise to kiss the children and the old people, patting the youngsters and walking with them by holding hands like YSJ did.
So, will he follow them and get branded as an imitator of YSJ? Or will he come up with something different has to be seen.