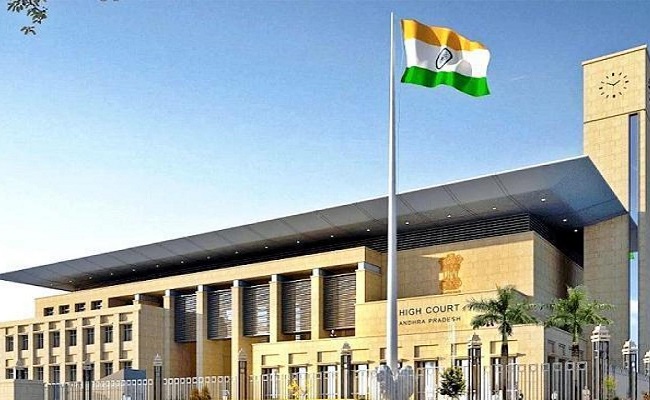 It appears the Y S Jagan Mohan Reddy government in Andhra Pradesh to continue Amaravati as the judicial capital, instead of legislative capital.
On Monday, the state government began the construction of a massive judicial office complex at Nelapadu in Amaravati, in front of the existing high court complex. Chief Justice Prashant Kumar Mishra performed the bhoomi puja and laid foundation for the same.
The new judicial complex is coming up in a sprawling area of three acres at a cost of Rs 33.50 crore and will have four stories including ground level (G+3), with an option of having two more floors.
While the ground floor will have a library, record room, two flexible office spaces, the next two floors will have six court halls each. On the third floor, there will be two court halls, a judges' conference hall, three office chambers and administrative office.
The new complex is expected to be completed with most modern technology in a span of six months, providing 76,300 square feet of floor space for the high court. There will also be a massive parking space to accommodate as many as 60 cars.
There is already a spacious building for the high court at Nelapadu and the new complex will meet the growing requirement of the judiciary.
Now that the high court will have two massive judicial complexes, one wonders whether the Jagan government will shift the high court to Kurnool and make it a judicial capital, as it would have to spend huge amounts to build such huge court complexes there, which is a waste of money.
Apparently, the government has realised that it is difficult to shift the high court to Kurnool, because it has to have the approval of the Centre, President of India and Supreme Court, which will definitely consult the state high court judges.
So, it is better for the Jagan government to retain the judicial capital at Amaravati and consider shifting of legislative capital to Kurnool!