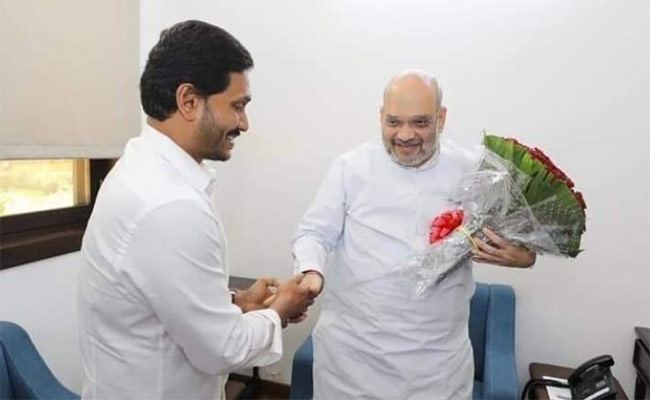 With farmers in the North India intensifying their agitation against the three controversial agriculture legislations, the Narendra Modi government appears to be looking up to various political parties, particularly those which are maintaining a sort of neutral stand with the Centre, for support.
The visit of Andhra Pradesh chief minister Y S Jagan Mohan Reddy to New Delhi on Tuesday is said to be part of this strategy of the Centre to counter the agitation of farmers backed by anti-BJP parties.
According to sources in the AP government, Jagan's sudden tour to New Delhi was following a call from the Centre. He would meet Union home minister Amit Shah, who has been entrusted with the task of neutralising the farmers' agitation.
Apparently, the Centre is planning to hold nation-wide conclaves to explain to the people how the new farm laws would protect the farmers, rather than harming their interests, and help them raise their income. For that, the Centre needs the support of state governments in the campaign.
"That was precisely why the NDA government had called Telangana chief minister K Chandrasekhar Rao to New Delhi the other day. Both Prime Minister Narendra Modi and Union home minister Amit Shah tried their best to convince KCR. It is not exactly known whether KCR responded to their request positively," sources said.
Similarly, the Centre has called Jagan to New Delhi on the same mission. Since Jagan has been maintaining friendly relationship with the BJP leadership in Delhi, he might readily agree to do whatever the Centre tells him, but in the bargain, he would definitely seek favours from the Centre.
"Since the state government is financially in doldrums, Jagan will pitch in for more funds from the Centre to run the show in the state," sources said.