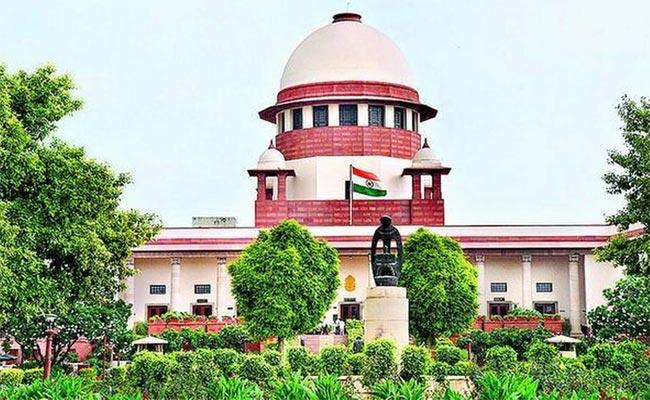 Supreme Court on Friday said there was no reason to believe that insider trading had happened during the land pooling for Amaravati, which was declared the state capital by the previous Telugu Desam Party government in 2014.
A division bench of Supreme Court, comprising Justice Vineet Sharan and Dinesh Maheshwari, which was hearing a special leave petition filed by the Andhra Pradesh government challenging the high court judgement, sought to know whether those who had sold the lands had complained that they were put to loss.
"How can the government complain against the land dealings, when there was no objection to the farmers who had sold the lands to others? Has the government faced any loss in these transactions?" the Supreme Court asked.
The division bench observed that there was nothing wrong in the high court's observations that the concept of insider trading was applicable to the stock market, but not to the land transactions.
"The capital city location is an open secret. The high court gave its judgement after going through all aspects of the case," the Supreme Court bench said.
Senior counsel Dushyant Dave argued that the previous government had benefitted a selected few people disclosing the location of the capital and they, in turn, resorted to land purchases.
"This leakage of information to its own people amounts to insider trading," he said.
Stating that the officials had colluded with politicians and private individuals in the purchase of landed properties, Dave said the high court had no powers to stall the preliminary investigation into the case.
The Supreme Court bench, however, did not agree with Dave's arguments. It also turned down the plea for merging this case with the one filed by Special Investigation Team (SIT).
As a result, the state government counsel sought some more time to present more evidence and the case was deferred to Monday for the next hearing.