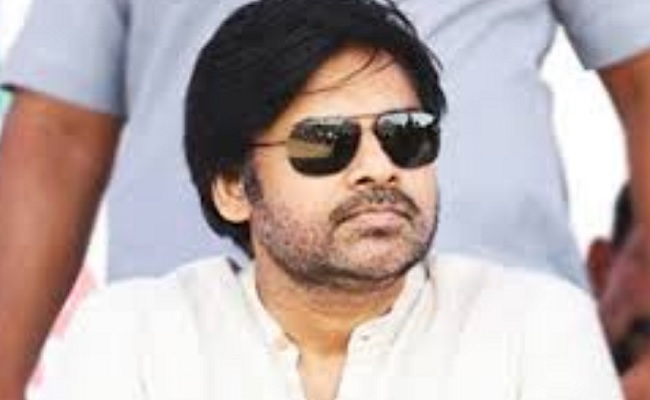 Majority of politicians in the country are known for changing colours quite often. Though some leaders make intellectual statements and speak about values in politics, they, too, do not hesitate to change colours when it matters for them.
Take actor-turned-politician and Jana Sena Party chief Pawan Kalyan.
He talks of lofty ideals in politics, describes revolutionary Che Guevara as his inspiration, claims to have read thousands of books and quotes from Japanese philosopher Masanobu Fukuoka's book "The One Straw Revolution."
In the recent general elections, Pawan joined hands with the Left parties – CPI and CPI (M), besides BSP, to form an alliance, rejecting the overtures from the Bharatiya Janata Party and even the YSR Congress party.
He gave an impression that he was a Leftist ideologue with love for the poor and the downtrodden.
But, now, all of a sudden, Pawan has changed his colour. Though he has been giving hints to that effect for the past two days by describing Prime Minister Narendra Modi and BJP president Amit Shah, he openly disclosed his "saffron colours" on Wednesday.
He told reporters in Tirupati that he had never been away from BJP but was very much associated with it.
"I differed with the BJP and Narendra Modi in the last elections only for the sake of people on the issue of special category status. Otherwise, I don't have any differences with the BJP," he said.
"Political equations keep changing with time in the interests of the people. One should look at the change only in spirit of the Constitution," Pawan said.
What is more interesting is the way Pawan started taking aggressively in support of Hindutva and Hinduism.
He expressed concern over growing threat to Hinduism during the regime of Y S Jagan Mohan Reddy.
"There has been a blatant propagation of Christianity in Hindu temples and religious institutions," he alleged.
Pointing out to alleged conversion of over 50 Hindus into Christianity at Punnami Ghat at Krishna river in Vijayawada, Pawan wondered why Jagan had remained silent when the conversions were happening closer to his residence.
He also asserted that he was not afraid of losing votes of other religions by taking up the cause of Hindutva.
"I will not tolerate if there is any harm to Hinduism," the Jana Sena leader said.