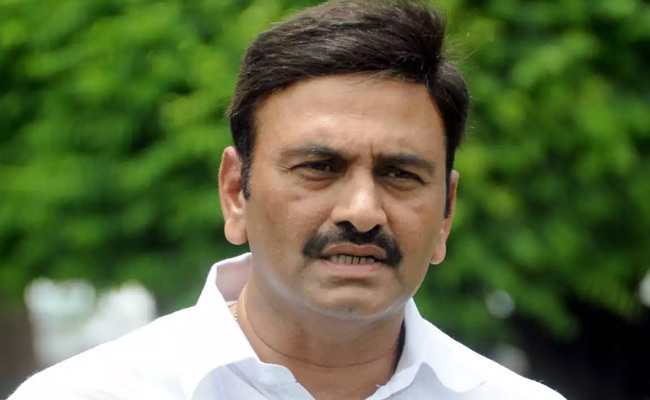 Rebel YSR Congress party MP from Narasapuram in West Godavari district Kanumuru Raghurama Krishnam Raju made an open demand on the floor of Lok Sabha that the Centre impose President's Rule in Andhra Pradesh.
In a written representation to Lok Sabha Speaker Om Birla under Rule 377 of the Parliamentary procedures, the Narasapuram MP said the state government had miserably failed on all fronts, particularly with regard to financial position.
"The state financial situation has become chaotic. The government has been pledging the public properties for obtaining loans from various agencies. It is not even a position to pay salaries to the government employees on time," he said.
He further alleged that the Jagan Mohan Reddy government was indulging in large scale borrowings through backdoor methods in the name of corporations and diverting the same to its schemes.
"The state has become completely bankrupt," he said, and asked the Centre to impose President's Rule in the state by invoking Article 356 of the Constitution.
Later, speaking to media, Raghurama Raju alleged that the Jagan government was blatantly misusing the police power to witch-hunt its political rivals.
"But the days will not be same every time. The erring police officials will have to pay penalty for their excesses," he warned.
Criticising Madras High Court retired judge Justice K Chandru for speaking in a tone that runs down the judiciary, the rebel MP said it appeared the retired judge had become another brand ambassador for the Jagan Mohan Reddy government.
Stating that Justice Chandru was demoralising the entire judiciary, Raju said he would write a letter to the state high court and Supreme Court, complaining against the former for insulting the judges and judiciary.