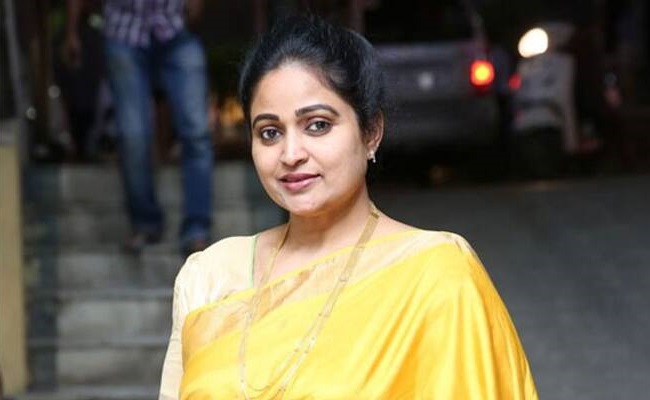 Divya Vani who wanted to become a firebrand in the TDP had walked out facing insults. When probed, it is heard that something has happened behind the scenes.
When Divya Vani noticed that her name was not seen in the list of invitees for Mahanadu she directly approached Lokesh and asked the reason.
To this Lokesh reacted carelessly asking, "Has anyone made you stand up from your chair? Has anyone asked you to get out? Why are you worried?"
Not stopping there, Divya Vani also complained later that she was not given the chance to speak on the dais of Mahanadu.
Lokesh attempted to console her by saying that not many big leaders also didn't get a chance to speak. Divyavani didn't get convinced of this.
Then Lokesh got irritated and finally told her bluntly, "Be in the party or leave. It's your wish".
Divyavani got shocked and depressed with this and resigned from the party. Later some leaders tried to placate her and take to Lokesh but he denied her. After knowing this Divyavani started firing on the party.