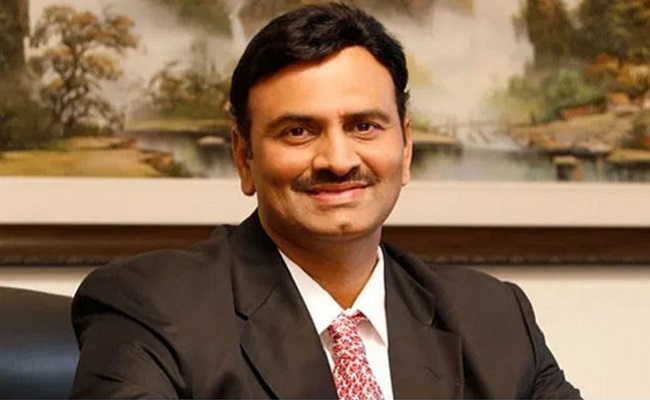 The cuss word used by Telugu Desam Party official spokesman K Pattabhi Ram against YSR Congress party president and Andhra Pradesh chief minister Y S Jagan Mohan Reddy on Tuesday has created a virtual explosion in the state politics.
The usage of vulgar words by Pattabhi led to YSRCP leaders and cadres indulging in largescale vandalism on the TDP offices and workers across the state.
TDP president N Chandrababu Naidu went to the extent of demanding imposition of President's Rule in the state and calling for a state bandh on Wednesday.
One doesn't know whether Pattabhi really knew the actual meaning of the word he had used, but he was definitely aware that it was an abusive word and hence used it against Jagan.
But anybody who knew the Hindi language can say that it was a highly derogatory word whose meaning cannot be published. It is not just unparliamentary but the most vulgar word used by uneducated and country brutes.
In fact, soon after Pattabhi used the word and the YSRC cadres reacted, it was the most searched word on the Google and it was widely circulated on the social media to castigate the TDP leader.
Yet, rebel YSR Congress party MP Raghurama Krishnam Raju doesn't feel it is a bad word but a respectable "Sanskrit" word.
"When everybody was discussing about the word Pattabhi had used against Jagan, I was also curious to know its meaning," he said.
He said he had enquired with several of his friends and nobody knew the real meaning of the word.
"I even spoke to my good friends with YSRCP and they, too, feigned ignorance and said it could be a filthy word. So, I wondered why they got offended and resorted to attacks on the TDP offices," Raju said.
The rebel MP continued: "Later, I searched the internet to know the meaning of the word. It is very clearly mentioned that in Sanskrit, it means: Sir, are you doing well? It is not abusive word but a respectable word."
So, next time when somebody else uses the same word against Raghurama Raju, it would be interesting to see what his reaction would be!