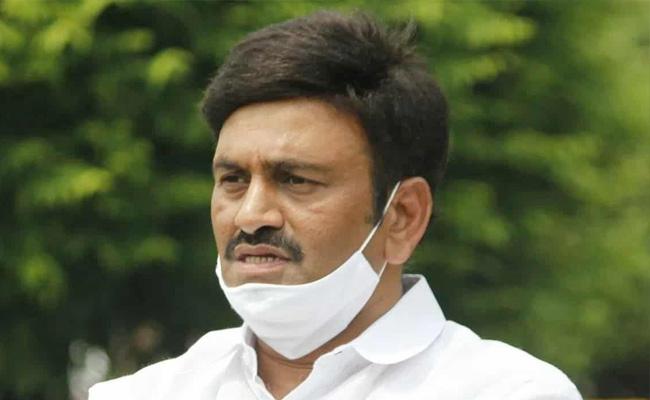 The YSR Congress rebel MP K Raghurama Krishnam Raju had set a new deadline and new condition for his resignation to the Lok Sabha membership.
He said he would wait till February 5, the end of budget session of Parliament, for the YSR Congress leadership to get his Parliament membership disqualified.
He also made a personal remark and challenge to chief minister Y S Jagan Mohan Reddy to say disqualification in Telugu (Anarhata) correctly for ten times and he would quit his membership.
He said he would consider the inefficiency of the leadership if they fail to disqualify him or pronounce his disqualification word in Telugu and would resign on his own.
Raghurama Krishnam Raju said that he would contest again and win with record majority to prove his increased support from the people and the deteriorating popularity of Jagan Mohan Reddy government.
The MP further dared Jagan Mohan Reddy to quit the chief minister post if YSR Congress is defeated in Narasapur Lok Sabha seat by-election. He said he would quit active politics if defeated and asked Jagan Mohan Reddy to accept the challenge.
Well, the question is if he quits and a by-election is forced, will he be contesting as independent or as any political party candidate?
All opposition parties have been experiencing series of defeats in the state after 2019, and it is to be seen if they come together and stand by Raghurama Krishnam Raju and work for his victory.