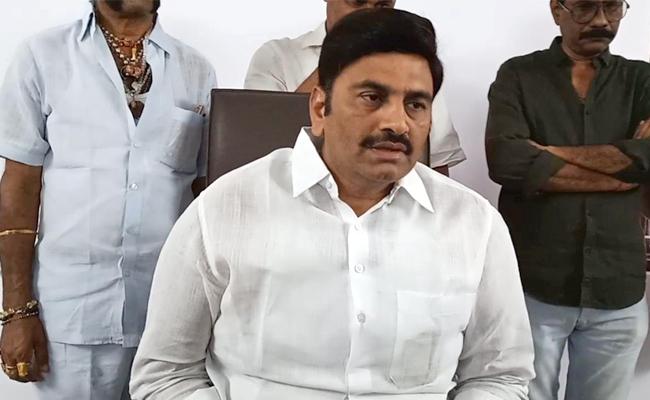 It is official. Rebel YSR Congress MP from Narasapuram Lok Sabha constituency in West Godavari district Kanumuru Raghurama Krishnam Raju has announced that he is resigning from his Lok Sabha membership, probably after Sankranti festival.
"I will resign from my MP seat shortly. The YSR Congress party leaderships has been desperately trying to get me disqualified from Lok Sabha. I am giving them a week's time. Let them decide on what to do," he said.
He said if he doesn't face disqualification within a week, he himself would tender resignation from his MP seat.
"I will fight the by-elections to Narasapuram and prove how the people are disgusted with the YSRC government in the state," he said.
Raju said he had taken the decision to see that the state gets rid of the dirty rule of Jagan Mohan Reddy and Amaravati would remain the state capital.
Though Raju did not mention which party he would be joining after quitting his MP seat and also the party, earlier reports said he would join the Bharatiya Janata Party. He would contest the by-election to Narasapuram seat on BJP ticket, with the support of Jana Sena Party.
The Telugu Desam Party, which has been solidly behind him in attacking the YSR Congress party all these days, is unlikely to field any candidate in the by-elections but extend outside support to Raju.