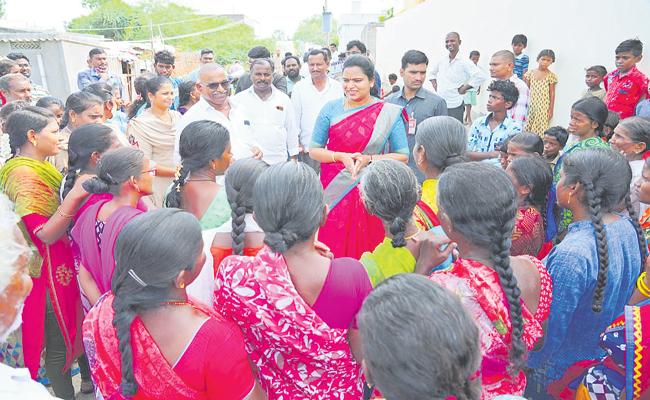 The team of election strategist Prashant Kishore has set its eyes on the ruling YSR Congress MLAs and other leaders who are currently occupied with the 'Gadapa Gadapaku Mana Prabhutvam' programme.
According to sources, the PK team members who have taken up the 2024 assignment in May this year, are spread over the Assembly constituencies.
They are watching the MLAs and the leaders going to the people as part of the programme.
They are collecting information on the MLAs and leaders who are active in the programme.
They are collecting information on how many MLAs and leaders are skipping the programme and not actively participating.
They send the feedback to the chief minister's office based on which Chief Minister Y S Jagan Mohan Reddy had warned some MLAs.
The CMO is also advising the MLAs and the leaders on further proceeding on the programme wherever there is resistance from the people.
The PK team is also making assessment on whether the people who question the MLAs and leaders on their visit are genuine or have any political interest.
The PK team is also said to be taking feedback on the popularity of the MLAs in every Assembly constituency.
This popularity assessment would determine whether they would get the ticket in the next election or not.
It is said that the chief minister is taking this report to make his own assessment of the MLAs and Ministers for the next elections.
And finally, the invisible presence of the PK team members around them has come as a shock for the MLAs and the Ministers.