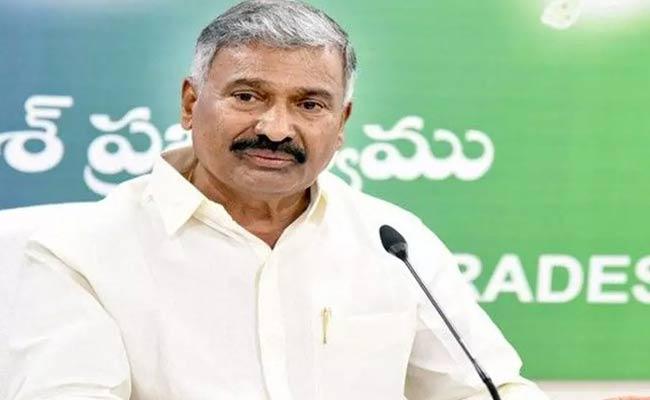 Minister for Energy, Peddireddy Ramachandra Reddy, slammed Telangana chief minister K Chandrasekhar Rao's claims on power dues by Andhra Pradesh to the Telangana state.
KCR had said that Andhra Pradesh has to pay Rs 17,828 crore to the Telangana Discoms after the bifurcation.
KCR had said this in response to a letter written by the Central government giving 30 days' time to the Telangana government to pay the power dues of Rs 6,000 to Andhra Pradesh.
The Centre had sent this letter in response to the representations by the Andhra Pradesh government, which had been claiming this from Telangana after the bifurcation.
KCR said that Andhra Pradesh owes Rs 17,828 crore to TS and wanted the Central government to deduct the Andhra Pradesh claim of Rs 6,000 and get the balance dues cleared at the earliest.
Peddireddy Ramachandra Reddy that KCR's claims were baseless and have no documental evidence.
The AP minister said that KCR was playing political games by claiming dues from Andhra Pradesh.
Peddireddy Ramachandra Reddy sought to advise the Telangana chief minister to verify the records and accept the facts, instead of making it a political issue.
The Minister also advised the Telangana chief minister not to disturb the healthy relations between the two Telugu States.
Will KCR accept the advice and resolve the issue amicably is a big question!