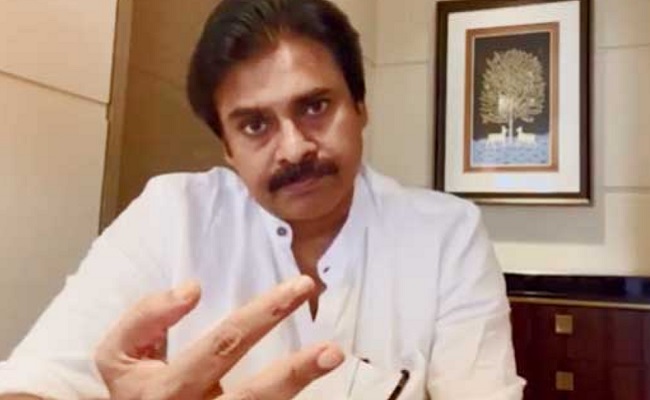 The agitation by the people of Telangana to achieve the separate state for their region has been an inspiration for many such agitations across the country.
Now, Jana Sena party chief and power star Pawan Kalyan wants the workers of Visakhapatnam Steel Plant and the people of the state to follow the model of Telangana movement to fight against the Centre's move for privatisation of the steel plant.
"Just like Jai Telangana slogan reverberated in the entire region during the movement for separate Telangana, the slogan of "Viskha Ukku-Andhrula Hakku" should also be heard in every nook and corner of the state, so that the echo of the slogan should be heard in the Centre," Pawan Kalyan said in a statement.
He said ever since the combined state was bifurcated, there was no occasion when all the political parties joined hands and fought together on the people's issues.
"Now it is time all the parties, cutting across the party lines and forgetting their political differences, come together and raise their voice against the privatisation of the Visakhapatnam Steel Plant," the Jana Sena Party leader said.
Pawan Kalyan, who took up a one-day deeksha at Mangalagiri last Sunday, has decided to start a three-day digital campaign from Saturday against the steel plant privatisation and intensify the movement in the coming days.
"The digital campaign is to open the eyes of the YSR Congress party which has not been able to bring pressure on the Centre despite having 151 MLAs and 22 MPs and instead, it was passing the buck to the BJP," he said.
He demanded that all the YSRC MPs and even the TDP MPs should take up the issue in the ongoing winter session of the Parliament.
"We are going to tag all the MPs from the state during our digital campaign," Pawan Kalyan added.