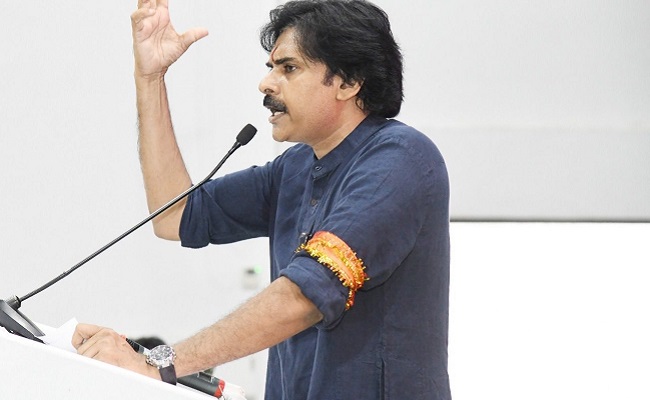 There are two more years left for elections. YS Jagan Mohan reddy is becoming cautious and geared up to reach the common man in the grass root level despite having the power of 151 MLAs and implementing welfare schemes like never before.
On the other hand Chandrabbau Naidu is also working in his style trying to ignite his party men through his son Lokesh Naidu.
Then what does Janasena do? How can Pawan Kalyan play part time politics working full time in movies?
It is fine that Pawan Kalyan gets money by working in films. He says that he wishes to spend the same in politics itself. If that is the case, then he should be meticulous enough to plan in order to avoid wastage of his hard earned money.
It is not enough if Janasainiks shout 'CM..CM' looking at Pawan Kalyan. He may be a star on the big screen but on the political front he has to face the stars like YS Jagan Mohan Reddy.
He celebrated party formation day but till now he couldn't step into Assembly as well. Then how can he do politics? He cannot imagine good days by releasing press notes and videos.
He has to do a lot of leg work meeting the people from Srikakulam to Anantapuram in every village. Can he do that? He has no time in hand. Elections are just two years ahead.