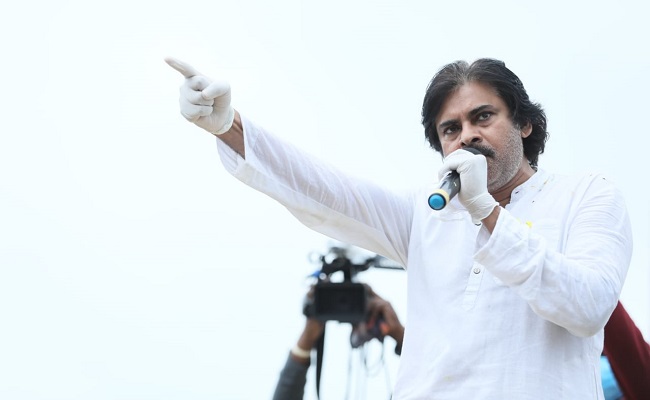 Jana Sena chief Pawan Kalyan said he would work to bring the BJP and TDP for alliance for the next 2024 general elections.
Pawan Kalyan said he would convince the BJP leadership for alliance with the TDP to ensure that the anti-YCP vote is not divided.
He reiterated his stand on defeating the YSR Congress in the next elections and asserted that the YCP would not be voted to power again.
Pawan Kalyan returned to the party office at Mangalagiri in the night of Friday and interacted with the media.
Both Pawan Kalyan and TDP chief Chandrababu Naidu have been speaking about the alliance among the opposition parties.
However, the BJP has been saying no to pact with the TDP as they had bitter experience with Chandrababu Naidu during 2019 general elections.
But surprisingly, Pawan Kalyan said that he would convince the BJP leadership for alliance with the TDP.
He is bent on forging alliance among the three parties of TDP, Jana Sena and BJP in the next elections.
Chandrababu Naidu too had made a similar statement and even announced that his party is ready to make some sacrifices of giving more seats to the alliance partners.
With Pawan Kalyan giving the assurance of brining the BJP and TDP together, it is to be seen how the BJP would react.
Will BJP agree for alliance with the TDP once again or break alliance with the Jana Sena is the big question.