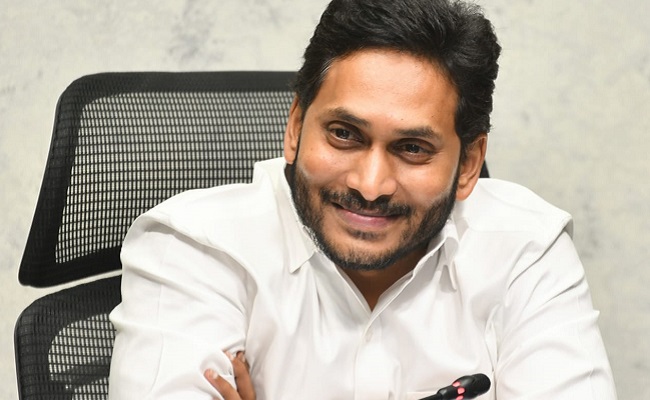 The war of words between the ruling YSR Congress party and the opposition Telugu Desam Party over the One-Time-Settlement (OTS) scheme introduced by the Jagan Mohan Reddy government in Andhra Pradesh has created a confusion of sorts among the people.
The state government has come out with this Jagananna Sampoorna Hakku scheme for those who had obtained loans from the state housing corporation and those who had constructed houses in the plots allotted by the previous governments between 1983 and August 15 2011.
The beneficiaries would have to pay an amount of Rs 10,000 to Rs 20,000 depending on whether they are in the gram panchayats or municipal corporations, so that the government would regularise their houses and give them registered sale deeds.
It was quite obvious that the Jagan government wants to mobilise a revenue of around Rs 4,000 crore in the name of regularisation fee from the beneficiaries, but at the same time, it would also benefit the people to get the documents, which would help them sell or mortgage their houses with the banks to obtain loans.
While many of the beneficiaries were interested in getting their legal sale deeds by paying just Rs 10,000, instead of the loan amount they had taken from the housing corporation, others felt the government should regularise the houses free of cost.
The opposition TDP exploited this confusion among the people and launched a negative campaign against the government.
TDP president and former chief minister N Chandrababu Naidu asked the people not to pay even a single rupee and promised to regularise their houses free of cost if the TDP comes to power again.
The TDP also sought to question the legal validity of the registration of the properties on payment of the amount, as it is being done at the village secretariats, rather than sub-registrar offices. The Jagan government gave the registration powers to the village secretaries, which the TDP says illegal.
What is more, the Jagan government says the OTS scheme is voluntary and only those whose who are interested in getting back their documents could make use of the facility. But the ground reality is different, as the village volunteers are forcing the beneficiaries to compulsorily go in for the scheme.
In any case, it appears the Jagan government has not done adequate homework before coming out with the scheme so that it would not lead to any apprehensions among the beneficiaries and give any scope for the opposition to criticise.