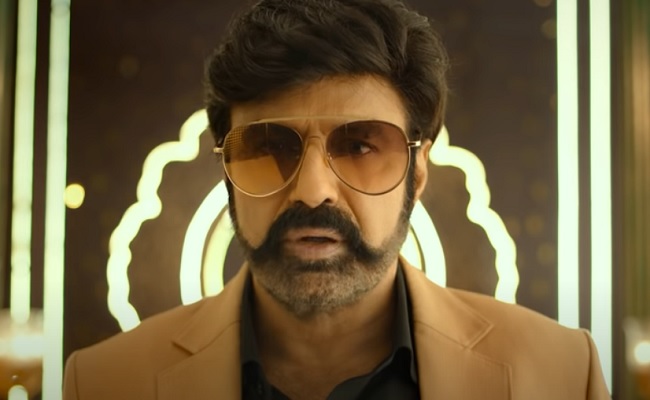 Hours after Akkineni Naga Chaitanya gave it back to Telugu Desam Party legislator Nandamuri Balakrishna for making derogatory comments against legendary actor late Akkineni Nageshwara Rao at a success meet of Veerasimha Reddy, it was the turn of Kapu community to take the senior actor to task.
Fuming at his comments on another legendary actor S V Ranga Rao as "Aa Ranga Rao, Ee Ranga Rao..," Kapu Nadu issued a statement demanding an unconditional apology from Balakrishna by Wednesday evening, failing which he would have to face severe repercussions.
The Kapu community said even in the past, Balakrishna made humiliating comments against Chiranjeevi, saying that it was not easy to succeed in politics and the megastar had miserably failed in it.
The Kapu Nadu also recalled that Balakrishna had made several such comments saying it was possible only for the Nandamuri family to succeed in politics.
"His claim that the "blood" and "breed" of Nandamuri is different also has hurt the sentiments of Kapus," the statement said.
The statement said Balakrishna's comment in the past that all those who were associated with Jana Sena Party were cheap fellows and hybrid characters had humiliated the Kapu community.
"We demand that Balayya should tender an unconditional apology by addressing a press conference by January 25 evening. Otherwise, the Kapus would take up state-wide protests all over the state. We will not keep quiet, if he washes away his hands with a mere statement," the Kapu Nadu said.
The Kapus also demanded that Balakrishna be suspended from the TDP for a period of 10 years, if he did not apologise.
"If the TDP doesn't respond, the Kapus would stall the upcoming padayatra of Nara Lokesh at various places," they warned.