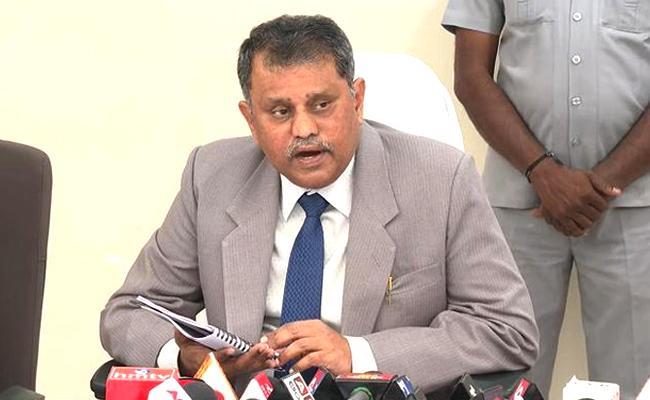 Hours after announcing the election schedule, State Election Commissioner Nimmagadda Ramesh Kumar, failed to hold the video conference with the district officials on Saturday.
No officer had reported to the video conference from any of the district.
Chief Secretary Adityanath Das, who wrote a letter to Nimmagadda on Friday gave two reasons from the government and employees side, against the elections at this point of time.
He said that entire administration is pre-occupied with the covid vaccine and it would not be possible for them to take up election duty and exposed to the virus.
He wanted the SEC to wait for another 60 days for the employees to get two doses of vaccine and then take up election duty.
The second reason that the chief secretary gave was that the state government had filed an appeal in the Supreme Court against the high court orders.
The appeal is posted for hearing on Monday and the chief secretary wanted the SEC to wait for the decision of the supreme court.
However, Nimmagadda Ramesh Kumar had turned down the two reasons stating that they were not justifiable and went ahead with the release of the election notification.
The chief secretary and the employees have stuck to their decision and did not attend the video conference.
The employees have alleged that Nimmagadda Ramesh Kumar was working as dictator without considering the genuine concerns of the employees and the state government.
The ruling party leaders alleged that Nimmagadda is following Chandrababu Naidu's directions and not following the consultation process that the high court had insisted.