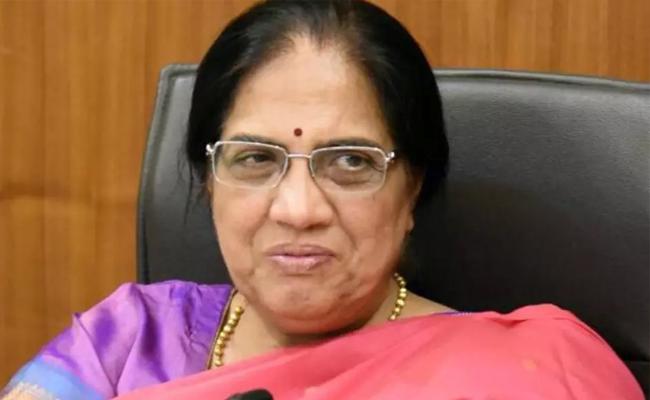 Andhra Pradesh chief secretary Neelam Sawhney has got extension of her tenure by three more months.
An order to this effect was issued by secretary (political) Praveen Prakash late on Friday evening. The order follows the approval given by the Union ministry of personnel and training in the morning.
Earlier this month, chief minister Y S Jagan Mohan Reddy wrote to the centre seeking extension of Neelam's term by another three months as the state government needed her services for some more time. And the centre obliged his request without raising any objections.
It is rare for any chief secretary to get extension twice. And Neelam was lucky enough to get the chance.
As per the service records, Neelam was supposed to retire on June 30 itself. However, Jagan requested the Centre to grant her extension for six months on the grounds that she had been not even a few months in the post and the government needed her services. The Centre, however, gave her only three months' extension, till September 30.
Now, as her term is nearing completion, Jagan sought further extension of her service for three months. And the centre obliged it.