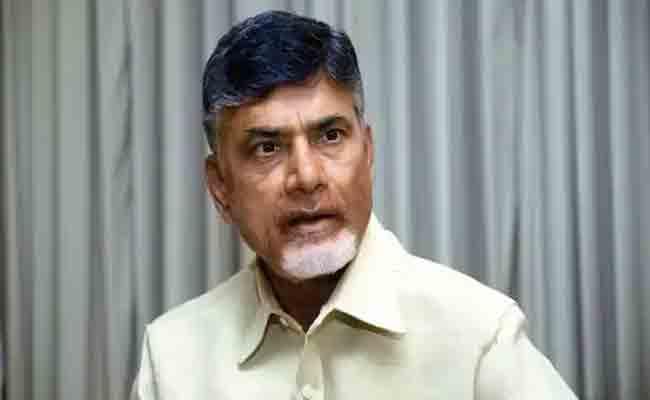 One wonders whether Telugu Desam Party president and former Andhra Pradesh chief minister N Chandrababu Naidu has ever visited his in-laws' place – Nimmakuru village in Krishna district after his marriage.
It is a known fact Nimmakuru is the birth place of Naidu's father-in-law – actor, TDP founder-president and former chief minister of combined Andhra Pradesh N T Rama Rao.
But Naidu got married to NTR's daughter Bhuvaneshwari when they were in Madras. And the newly-married couple had gone to Naidu's own village Naravaripalle in Chandragiri assembly constituency in Chittoor district (now part of Tirupati district).
In fact, NTR himself was rarely visiting Nimmakuru village. So, there was no scope for Naidu going to NTR's village. Maybe, after usurping power from NTR, he might have gone to the village as part of his official visits.
But now, the TDP chief has chosen to visit Nimmakuru on June 29 as part of his state-wide tour programme in the name of NTR Sphoorthy-Chandranna Bharosa – to rejuvenate the party cadre ahead of the next elections.
Not only that, he would have a night stay in Nimmakuru village, after conducting Mini-Mahanadu at Gudivada, which would be followed by a huge public meeting earlier in the day.
The TDP leaders are going all out to make the Mini Mahanadu and the public meeting at Gudivada a big success.
It is not difficult to understand why Naidu had chosen to visit Nimmakuru village and have a night stay there, though he had never spent a night there after marriage.
The reason is simple: Naidu wants to invoke the spirit of NTR in the next elections, especially since it is the centenary year of the legendary actor.
Secondly, the TDP chief wants to appease the family members of NTR and garner their support to the party in the next elections.
In all probability, Naidu's brother-in-law and actor Nandamuri Balakrishna would also join him in Nimmakuru night stay, party sources said.