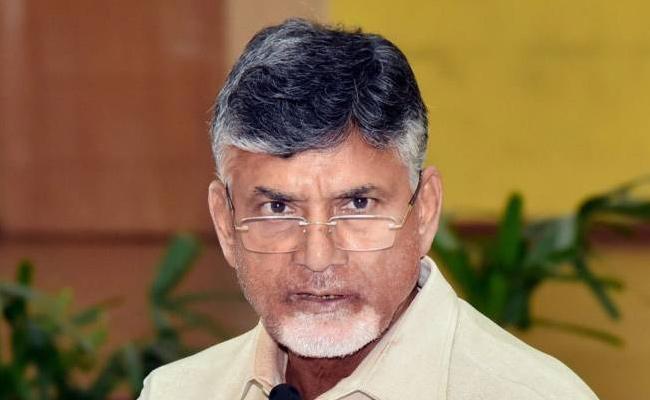 As expected, TDP president and former Andhra Pradesh CM N Chandrababu Naidu moved the state high court challenging the criminal case registered against him by the Crime Investigation Department with regard to Amaravati land scam.
Naidu's legal counsels filed a petition to in the high court requesting that the FIR lodged by the CID against him, accusing him of resorting to criminal conspiracy in cheating the Dalits while acquiring their lands for Amaravati capital, be quashed.
The counsels argued that the FIR against Naidu had no locus standi, as the CID cannot question the government order. The petition is expected to come up for hearing in the high court on Friday.
The CID registered the FIR following a complaint lodged by YSR Congress party MLA Alla Ramakrishna Reddy, who represents Mangalagiri assembly constituency which is part of Amaravati, on February 24.
Naidu was made Accused No. 1 (A-1) in the case, registered under Section 120 B (conspiracy) and Sections 166 (public servant disobeying the law), 167 (public servant framing incorrect document) and 217 (public servant disobeying law with intent to save person from punishment or property from forfeiture) of the Indian Penal Code.
The TDP chief was also booked under SC and ST (Prevention of Atrocities) Act, 1989 and Section 7 of the AP assigned land (Prevention of Transfer) Act, 1977.
Some farmers of Mangalagiri constituency represented to the MLA that some influenced persons of the then government had cheated them by taking away their lands illegally.
The farmers alleged that some middlemen had created a fear of insecurity stating that the government might take away their assigned lands without giving any compensation.
Alla Ramakrishna Reddy, who verified the orders issued by the then government and found that several irregularities were committed in acquiring assigned lands, thereby causing irreparable loss to the people belonging to SC and ST farmers, the FIR said.