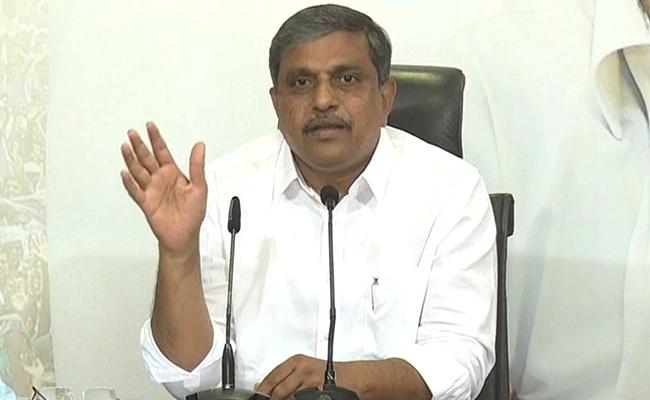 Senior YSR Congress party leader and advisor to the Andhra Pradesh government (public affairs) Sajjala Ramakrishna Reddy on Friday described Telugu Desam Party president and former chief minister N Chandrababu Naidu as "a greedy real estate agent."
He was reacting to the criticism by Naidu and other TDP leaders that the Jagan Mohan Reddy government was trying to auction lands in Amaravati to make money through real estate activity.
"Naidu still seems to have a lot of illusion about Amaravati. It is a mythical capital – a Maya Bazar created by Naidu. What he had constructed during his regime was only an interim capital. It was Naidu who wanted to do real estate business in the name of capital city," Sajjala said.
The YSRC leader said Naidu had not leant any lessons, even after the people of Mangalagiri, which falls under Amaravati, had defeated his son Nara Lokesh and given him a death blow.
"He could not construct even three flyovers in Vijayawada. He is a master at hoodwinking the people," he said.
Describing Naidu as a fake leader, Sajjala said a true leader is clearly seen on the other side of the battle line.
"In the next elections, the TDP president will fight a do-or-die battle, pulling all sorts of political tricks and mobilising all forces. But the one-man-army this side will emerge victorious, people are on his side," he said, referring to Jagan.
The senior YSRC leader also accused Naidu of taking credit for the good works done by late Y S Rajasekhar Reddy.
"Only a handful of people, including his pro-TDP media, want Naidu to come back. But the people have already made up their mind to bury the TDP forever," he added.