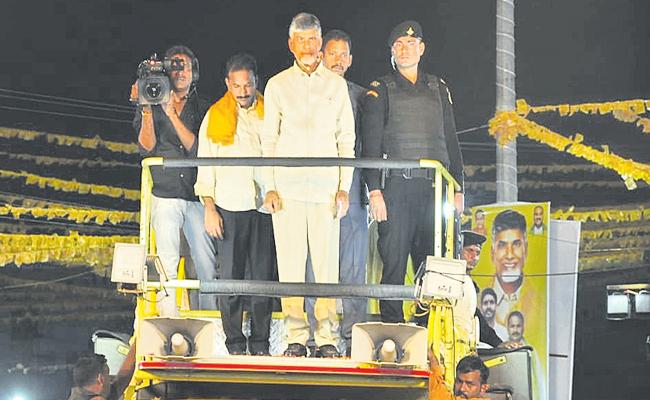 Telugu Desam Party president and former Andhra Pradesh chief minister N Chandrababu Naidu on Tuesday faced the first hurdle from the latest government order issued by the Jagan Mohan Reddy government banning public meetings, rallies and roadshows on the municipal and panchayat roads and national and state highways.
Naidu, who is planning to tour his native constituency – Kuppam in Chittoor district from January 4 to 6 to conduct roadshows and meet people, has been denied permission for the same by the Palamaner police.
In a reply to the requisition made by Naidu's personal assistant in Kuppam P Manohar seeking permission for Naidu's roadshows, Palamaner sub-divisional police officer C M Gangaiah said no permission would be given to such roadshows of Naidu, as Section 30 of the Police Act has been in force in the area from January 1 to 31.
"In the wake of incidents of law-and-order breakdown in the division in the past, the police have imposed Section 30 of the Police Act. So, no permission would be given for the meetings in narrow roads, national and state highways," he said.
The SDPO asked the TDP leaders to suggest specific areas other than the banned locations, where Naidu intends to hold his meetings and apply for the permission for the same.
Quoting the GO, Gangaiah said the police would also suggest alternative locations away from public roads subject to condition that the meetings should not obstruct free flow of traffic on public roads and for the safety of the travelling public.
"If you violate the orders and conduct the public meetings in the banned places, you will liable for prosection as per the law," the police official warned.